Learn Traditional Oil Painting & Drawing Techniques
This Oil Painting Course is for Students like You, who want to learn painting at home.
We searched through art colleges and universities in the USA and Europe. There aren't many courses where you can learn by watching a professional fine artist creating artworks from beginning to end, teaching by example.
Web Art Academy is different. In this course, you will discover the ultimate way to improve your art skills!

Fine Art Education Challenge and Solution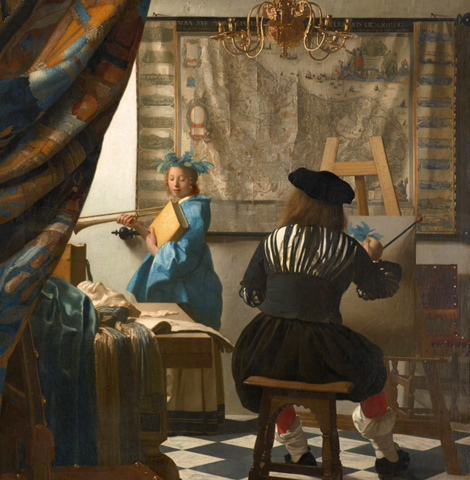 Ask yourself honestly:
Is your art school one of the many where students graduate with no traditional art skills?
Can your art teachers paint in professional styles?
Do you know professional fine artists who can teach you by their own example?
Can they show you all the steps of painting in oil, from preparing the canvas to finishing with final touches and glazing?
We researched art schools around the globe. There are less than half a dozen art universities offering superb fine art education. A first-class art education is hard to get and very expensive.
Are you prepared to travel to study at one of them? Such institutions are charging many thousands of dollars per year. Do you have enough money to invest? Even if you have sufficient financing, you would still face the problem of relocating to a new place and devoting a great deal of time to studying. And schools are not flexible enough to allow you to start when you want.
Web Art Academy offers the top-quality Fine Art course, which you could take in the comfort of your home for a remarkably low price, starting right now!
As a Web Art Academy Member, You will Get:
12 Oil Painting and Drawing video lessons

6 Bonus Videos, Art Albums and Articles

24+ Bonus Art eBooks you can read online or download

24/7/365 access to all video lessons and bonuses on any internet-connected device

Learn from the comfort of your home without compromising the quality of instruction

Free Art Newsletters (Optional)
Discover in-depth step-by-step techniques of oil painting by "watching over the shoulder" of the professional fine artist

Personal Unlimited Tutoring by the Course Teachers at no extra cost

Unlimited Artworks Critique by the Course Tutors

Unlimited lifetime membership

Free updates and upgrades after the course

Web Art Academy Diploma of Excellence in your name
In the Web Art Academy Course, you will receive 12 video lessons: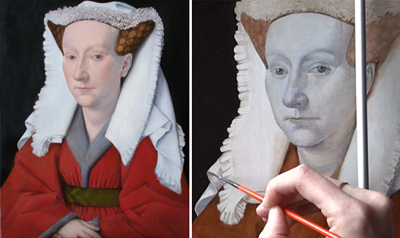 Portrait of Margareta van Eyck
Discovering the secrets of the old masters – Jan van Eyck painting copy.
60 minutes playing time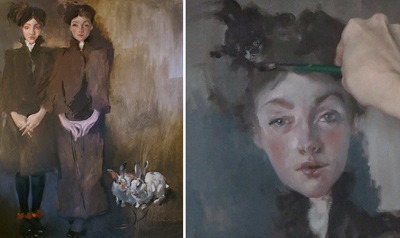 Disciples
Discover how to paint in both ala-prima and multi-layered oil painting techniques.
60 minutes playing time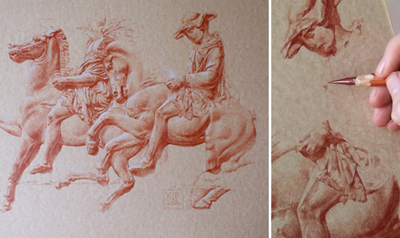 Parthenon
Discover how to draw in sanguine and white chalk on toned paper.
35 minutes playing time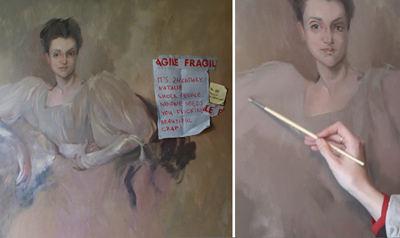 21st Century Portrait
This lesson reveals how to paint in realistic and free manner as well as Trompe-l'œil.
50 minutes playing time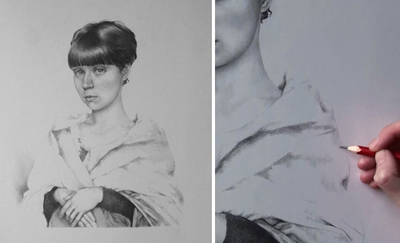 Portrait in Flemish Style
Discover the academic drawing process, learn classical strokes and hatching.
80 minutes playing time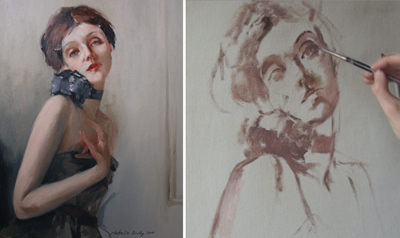 Pleasure Seeker
Discover wet-on-wet, wet-on-dry, scumbling and glazing oil painting techniques.
45 minutes playing time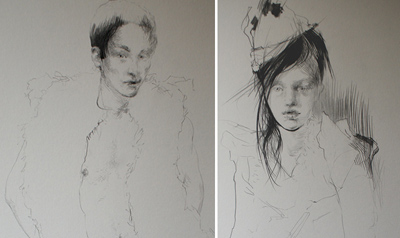 Two Drawings
Discover how to draw portraits using fast, emotional and lose pencil strokes.
40 minutes playing time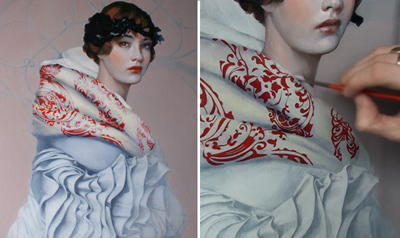 Awaiting the Moon
Discover the secrets of old masters' traditional oil painting techniques.
80 minutes playing time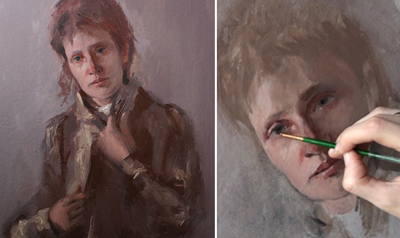 Portrait of Sophia
Discover how to paint two-day-session portrait in oils using a wet-on-wet technique.
42 minutes playing time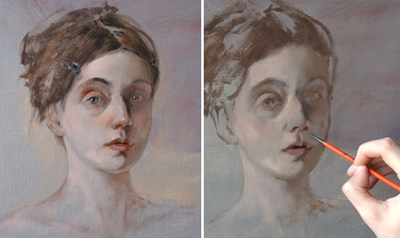 Self-Portrait Study
Discover the power of tonal painting. How to create a portrait in one session.
30 minutes playing time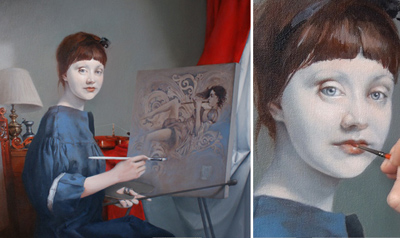 The Artist
Discover how to paint in the style of an 18th century Paris salon.
80 minutes playing time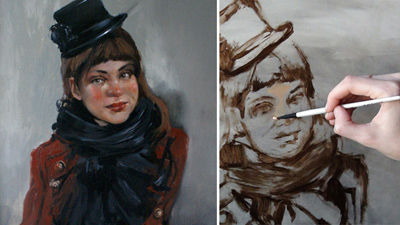 Self Portrait in the Top Hat
Discover how to create an impressionistic painting from sketching to subtle glazing.
40 minutes playing time
Bonus Video Lessons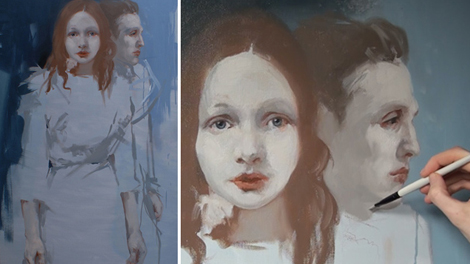 There are 6 Bonus Videos in this Course:
Portrait Painting
Impressionistic manner
Impressive brushwork method
Creative thinking in composition
Wet-on-wet painting technique
Paining in layers – Glazing and Scumbling
Bonus Art Books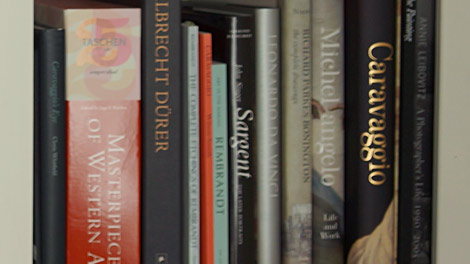 There are many Bonus Art Books on topics of:
History of art
Traditional oil painting techniques
Classical drawing in a realistic manner
How to draw human figures
How to paint draw portraits
Biographies of famous artists

Web Art Academy Tutors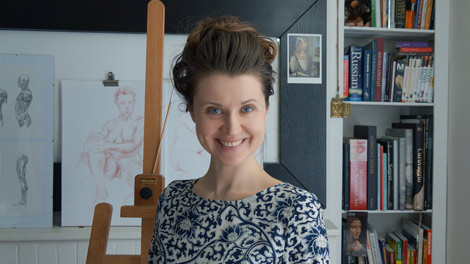 This course is prepared and presented by Natalie Richy, the fine artist working in London, UK. Natalie graduated from the Latvian Fine Art Academy. Her creative career includes more than 30 art exhibitions around the world.
In addition, professional fine artist Vladimir London will help you with any art questions you may have. Vladimir is an internationally published author of art books and the founder of Drawing Academy and Anatomy Master Class.
You will rely on the unlimited personal support by the Academy tutors via email and benefit from their extensive art knowledge and experience. This support comes at no extra cost.
9 Reasons Why the Web Art Academy Course is Your Best Option:
Discover more during this course than other students would learn over five years; saving you time.

Save money on educational fees, travel and accommodation.

Your entire family can enjoy the Video Course with you.

Receive complete answers on how to create masterpieces that are appropriate for the best galleries and museums.

Get direct access to professional fine artists – Academy tutors will help you with any art questions you have.
Flexible instruction – great for busy people. Enjoy unlimited access, 24/7, 365 days a year.

Gain knowledge in your free time, at home, at your own pace.

Great for all ages and skill levels. This course is suitable for complete beginners, yet gives in-depth art techniques valuable for experienced artists.

Receive the Diploma of Excellence from the Web Art Academy at the end of the course.
Here's what our students say:
"I always wanted to learn art in a traditional way… in Web Art Academy I found exactly what I was looking for."
Paulo Luz, Web Art Academy student
"I love this program, videos and books… all information you get there is fantastic."
Ruben Ilano, Web Art Academy student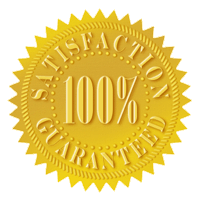 Zero-Risk Guarantee
When you join the Web Art Academy, you are fully protected by our guarantee:
The price you pay will stay FROZEN for YOU after we raise it in the future.
You can cancel your payments at any time, which automatically cancels your membership upgrades.
You can re-join the Course after a cancellation at any time.
You have nothing to lose and everything to gain.
There's absolutely NO RISK on your part – You are protected by our guarantee.
When it comes to the Web Art Academy Course fees, consider this:
The real value of this course is:
12 Video Lessons $149 each = $1,788
6 Bonus Videos at $99 each = $594
24 Bonus eBooks at $29 each = $696
Extra eBooks and Art Articles = $500
Personal support by tutors = Priceless
____________________________
Grand Total: $3,578
You would agree that $3,578 is a reasonable amount to ask for such tremendous service.
However, you can get the full Course for only $257 one-time fee!
We reserve the right to raise the course fees in a future.
Click the "Add to Cart" button below now to secure your access to the Fine Art Video Course!
Enroll in the Web Art Academy Course:
Three Monthly Installments
Pay for the course in 3 easy installments
Receive 4 new videos monthly (12 in total)
Incredible discount – $3,287
Bonuses – Fine Art eBooks and Videos
Personal coaching by Web Art Academy Tutors
Web Art Academy Diploma of Excellence
Full membership after the 3rd month
Total cost: $291 (three $97 installments)
Complete Course -
BEST VALUE
Get all video lessons for a one-time payment
Instant access to all Video Lessons and Bonuses
Incredible discount – $3,321
Bonuses – Fine Art eBooks and Videos
Personal coaching by Web Art Academy Tutors
Web Art Academy Diploma of Excellence
Full membership from day one
Total cost – Only $257

To Your Creative Success,
Natalie Richy and Vladimir London
Web Art Academy tutors