What Our Students Say – Web Art Academy Reviews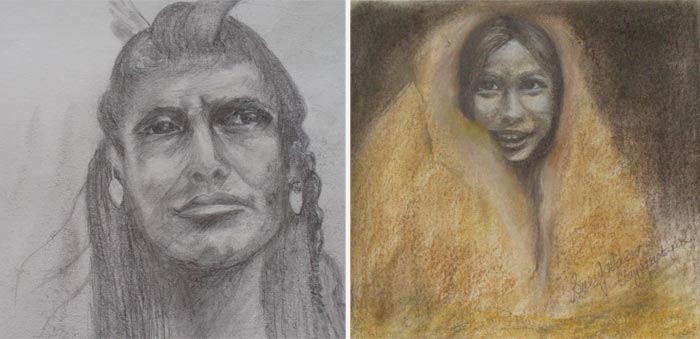 Sue Godden
WEB ART ACADEMY STUDENT
"Dear Vladimir London and Natalie Richy,
Thanks a million for your course. I have had some formal art education, but have never found such good information and instruction before. So I thank you, also for your patience and help.
I have learnt more from you than I have before by going from course to course and schools over many years. Now I have found all the information in one place. You have taught me to work through my problems, and just by listening, and watching Natalie paint, I am amassed how much information has seeped into my sub-conscious. Now when I paint I suddenly know what I should do, as your words and ways of painting become apparent.
My painting has improved and my outlook also.
The interesting articles are inspiring and I now look forward to a life time of further education and learning more each day.
I think the Old Masters paintings are incredible.
Thank you for your help, you have always responded quickly and kindly."
Sue Godden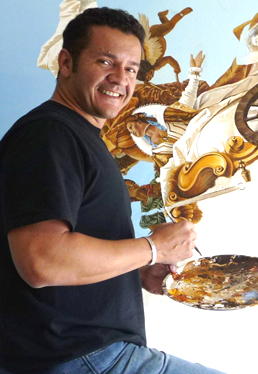 Paulo
WEB ART ACADEMY GRADUATE
"I always wanted to learn art in a traditional way.
In Web Art Academy I found exactly what I was looking for, and I love it. I want to congratulate you for your amazing talent.
I am a self taught artist and your tutorials have helped me a lot in answering many questions that I have…
Thanks,
Paulo Luz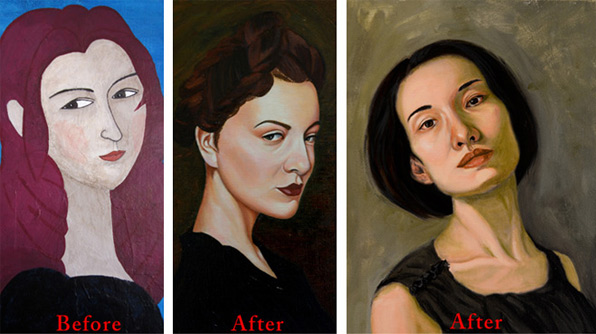 Paintings by Lucy Chen before and after the Web Art Academy course
Lucy Chen
WEB ART ACADEMY STUDENT
Dear Natalie and Vladimir,
Coming from a finance background with no formal art training, I enrolled in your course in January 2013. Before that, I had only played with acrylic for a year. Web Art Academy introduced me to oil painting, and it enlightened me to finding my life calling – being a portrait painter, a colourist, an artist.
Your videos lessons are well-made, easy to follow and well-explained. And Natalie is always just an email away, answering my questions and providing me with feedback and critique. I have learnt and used both the multi-layered techniques and alla prima you teach in the lessons in my works. As I continue to experiment with different techniques, I still regularly refer back to your videos to pick up tips, tricks and inspiration.
Six months after enrolling, I have become a full-time artist. I have launched my artist website, and at the time of writing, I have 4 different series of works in the making. Not only have I sold a few paintings, I also start to receive children's portrait commission inquiries. It goes without saying that the cost of Web Art Academy membership has been paid off many times over.
Thank you, Natalie. Thank you, Vladimir.
Best,
Lucy
http://lucychenfineart.com/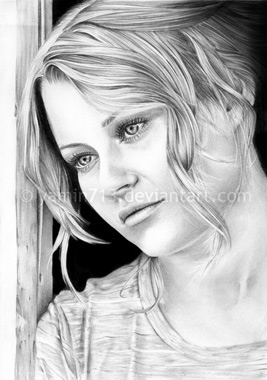 Jasmin
WEB ART ACADEMY STUDENT
I had some training before, but I never came across a place or a person who had enough to teach me how to use oil paint like professionally. There are not many (if any) online courses out there that you can get so much from. Web Art Academy is definitely the number one.
I am really impressed by the it's quality. So classy and professional under the supervision of two of the best living masters. I can just watch Natalie paint for hours and hours and I'll enjoy every minute of it. The videos are really inspiring.
Whenever I contacted you with a problem you replied with so much kindness, care and patience and it made me feel like I am not alone in this road, It's not just something you put out there, someone actually IS there to guide you.
You can rarely see that kind of dedication. It's a perfect community for anyone who appreciates Art and wants to find their own voice in the Art world. Thank you for creating all of this.
Thank you so much,
Jasmin
Jorge Padilla
WEB ART ACADEMY STUDENT
Dear Vladimir London and Natalie Richy,
Thank you very much for your support; I'm glad I signed up to the Web Art Academy, I enjoyed it, it was a great experience, all the lessons and books. I had no experience at all in oil painting before, and the results on my first portraits are really awesome. You gave me the key to express myself on a canvas and I love what comes out from my brush!
The Web Art Academy has been the first brick in my foundation as a painter, and I will do the best to make you proud of the job you have done. I will follow your steps to be successful, and again thanks!
Sincerely,
Jorge Padilla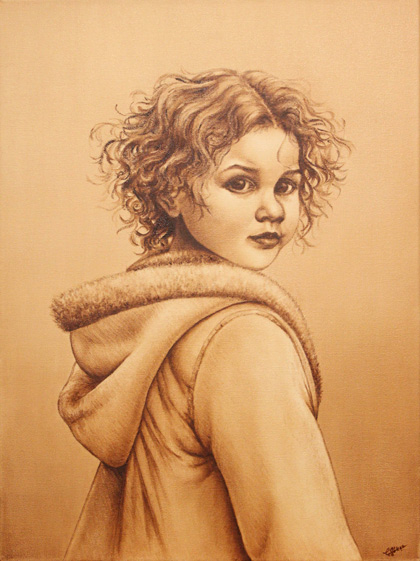 Professor Cigdem Gokce, MD, MRCP(UK), BFA student
WEB ART ACADEMY GRADUATE
Dear Web Art Academy,
I am so happy to have found your site! I am a physician and despite loving medicine, my ultimate dream was to become an artist. I therefore went back to University in 2009. I am now about to complete my third year at the Faculty of Fine Arts of Isik University in Istanbul, on an extraordinary achievement scholarship. However, I, like many fine arts students around the world, have discovered that training in classical figurative drawing and painting is very limited in formal institutions, if available at all. This has led me to seek additional knowledge elsewhere. During my search, I was pleasantly surprised to come across your site. I think that you have wisely noted and will probably fill an important gap present in fine art education: the lack of an online resource of knowledge that is updated frequently, as relevant new and old information is discovered and as indicated by the needs and responses of students. Indeed, your site appears to have the potential of developing into an international and interactive forum of artists who share a joint passion for fine art.
The videos of Ms Richy's drawing and painting processes are very instructive and definitely worth repeated viewings, revealing many close-ups of her works in progress. The learning experience provided by her videos is enriched by the accompanying commentary on her intellectual and technical approaches to art.
I've found the books provided as part of your online training program to be very helpful as well, comprising important historical and contemporary texts on art techniques and history. The co-founder of your site, Mr. London responds quickly and efficiently to relevant questions or comments.
The subscribers of your site, even at this early stage, are evidently inspiring artists with great talent and strongly individual styles. They are indisputable proof of the fact that learning the traditions of the Old Masters could only increase artistic creativity. As such, I will take great pride in being a part of this community. I would be delighted to collaborate with you and fellow subscribers to contribute to the appreciation of, and a revival of, representational fine art.
Kindest regards,
Professor Cigdem Gokce, MD, MRCP(UK); BFA Student
Florence Nightingale Hospital, Istanbul, Turkey
Ruben Llano – Fine artist and stone carver
WEB ART ACADEMY GRADUATE
Hello, thank you for a great book, and also for a great program. I'm learning a lot, thank you!
I love it.
Sincerely,
Ruben Llano
http://llanostonewoodcarvers.com
Artist bio
Trained by master artists in Colombia, Ruben became a stone carver at St. John the Divine Cathedral in New York City in 1991, and the Carnegie Mellon University in Pittsburgh Pa. After working on original pieces and restorations for cathedrals, universities, and public buildings around the country for several years, Llano set up a permanent studio in New Era, Michigan, hometown of his wife Rebecca. There he continues to create larger-than-life paintings stone wood masterpieces, hand-carved, and other commissioned works. A devoted father of six, he also takes pride in passing his craft down to his children.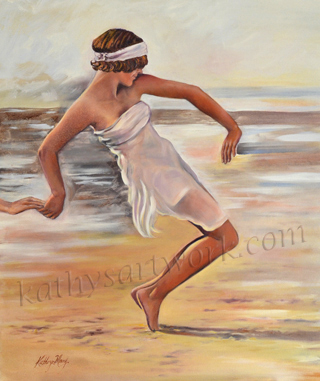 Kathy Harker-Fiander – Fine Artist
WEB ART ACADEMY STUDENT
Hi Natalie and Vladimir,
Thank you so much for the quick and deliciously thorough response, and more than that,… My fine art business is doing well. I have succeeded to a new painting level due to your fine art course. I have more confidence, and my expectations are ever rising. I have managed to make more money this year than I did the year before, with less anxiety. I teach, 5 classes per week are filled past capacity. As I continue to find a market for my paintings, I may want more time paint, it is fun to be able to adjust my schedule as I grow and change. Sometimes I wish I could just go to a job that is always there for me, but it is when I see the fruits of my own efforts and creativity and commitment, that I am so proud that I made it work. I am certainly a stronger person for it and very happy.
My painting, "Balance on the Beach" www.kathysartwork.com (woman dancing on the beach) made it into a prestigious show called "Figureworks". I am happy to say that it is SOLD, (to my dance teacher). I am getting better in both the business side and the art side and I am so glad to have you both to speak to. Honestly, I feel you are my friends.
All the best to you both, in love, life and may your fine art business ever prosper. Thank you for being there for me."
Sincerely,
Kathy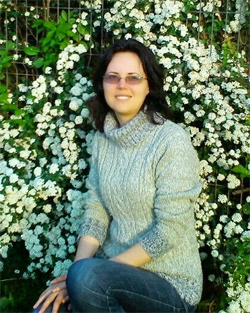 Iulia Calimarea
WEB ART ACADEMY GRADUATE
Please accept my best regards and thanks for the opportunity to study with you. I want to express my gratitude for sharing your art with me and let me know your secrets.
Through your beautiful lessons, I had the chance to know the magic world of art.
I am not an artist, I am a dentist, and a psychotherapist, but, I always wanted to be an artist, because I always thought that the artist was the Demiurge of all times. His magic power to create beauty, emotion and wonder with a single feature of a pen, has always amazed me. I secretly wanted to have the power to give life, to seek the ultimate poem, the poetry beyond the words. Your art demonstrations helped me to get closer to my dream. After all "a picture is a poem without words" (Horace), and sometimes "a picture is worth a thousand words" (Napoleon Bonaparte). As Thomas Merton said, "Art enables us to find ourselves and lose ourselves at the same time."
Thank you for giving me the opportunity to learn how reality can change and become wonder, and for the occasion to become the magic wand of beauty.
Once, Vincent Van Gogh said: "If you hear a voice within you say "you cannot paint" then, by all means paint, and that voice will be silenced." Your beautiful lessons helped me silenced that voice.
Thank you for your kindness and guidance.
Best regards,
Iulia Calimarea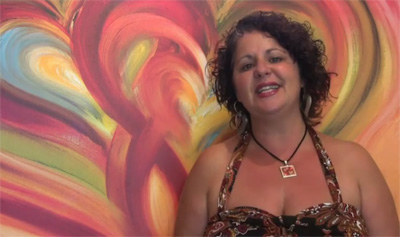 Debbie Maria Arambula – Heart Artist
WEB ART ACADEMY STUDENT
"I think it is great what Vladimir & Natalie are doing for the world of art! We need more artist's in the world surviving an thriving!
I am a professional and have participated in over 600 art shows around the country and sell my originals paintings for $1000.00 of dollars. I have never taken a class before and have painted from landscapes to goddesses.
I am known as The Heart Artist, as you can see on my website http://www.TheHeartArtist.com.
I thoroughly enjoyed the first few videos and looking forward to more!"
Thanks,
Debbie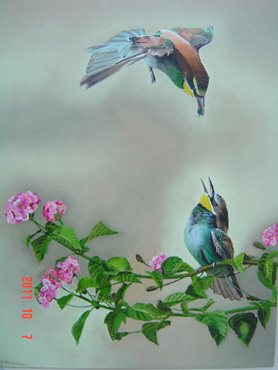 Fatima, Fine artist
WEB ART ACADEMY STUDENT
"What a great Academy website!
I dreamed all my life to study and paint like old masters and just now after so many years you make my dream come true.
It's impossible to find same art education in Saudi Arabia as you gave me…
Thanks millions,
Fatima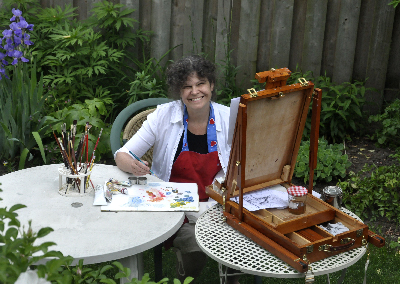 Kathy Harker-Fiander – Fine Artist
WEB ART ACADEMY STUDENT
"I have to say I am enjoying this course immensely. It is exactly the inspiration I have been looking for. One of the books that was included for me to download on Oil Painting is amazing! I am so excited.
I have had an excellent art education through Sheridan College, Ontario, Canada. I took the one year "Art Fundamental" course, then majored for 3 more years in "Classical Animation".
I worked as an animator for Saturday morning cartoons for 25 years. I have since turned my attentions to fine art, I have been searching for a trustworthy contact who can verify everything I have researched, and to further inform me as to to the details of the oil painting procedure. It is hard to find this kind of practical information given by such a reputable and highly skilled professional such as Natalie Richy and the Web Art team. I have been pouring over the demonstrations and books that you have sent me. It is a wealth of practical and inspirational information. I am grateful to have found such a trusted group of teachers and advisers. Thank you for this great opportunity."
Sincerely,
Kathy Harker-Fiander
Enroll in the Web Art Academy Course:
Three Monthly Installments
Pay for the course in 3 easy installments
Receive 4 new videos monthly (12 in total)
Incredible discount – $3,287
Bonuses – Fine Art eBooks and Videos
Personal coaching by Web Art Academy Tutors
Web Art Academy Diploma of Excellence
Full membership after the 3rd month
Total cost: $291 (three $97 installments)
Complete Course -
BEST VALUE
Get all video lessons for a one-time payment
Instant access to all Video Lessons and Bonuses
Incredible discount – $3,321
Bonuses – Fine Art eBooks and Videos
Personal coaching by Web Art Academy Tutors
Web Art Academy Diploma of Excellence
Full membership from day one
Total cost – Only $257