ARTIST DIES after regularly spraying varnish on his paintings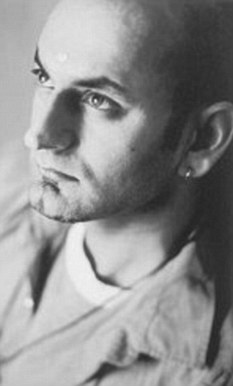 Famous Artist dies after regularly spraying varnish on his paintings in a room without ventilation
(Here You can find out how to become Successfil in Fine Art World)
By DAILY MAIL REPORTER
An award-winning artist died after a fall blamed on the effects of a varnish he sprayed on his paintings.
Govinder Nazran, 44, had used the product – Brasslac – in a confined upstairs room with the wrong protective equipment, an inquest heard.
His widow blamed the product for her husband suffering epileptic-type fits and  a coroner ruled his misuse of the product contributed to the tragic fall that killed him.
Father-of-one Mr Nazran, of Saltaire, West Yorkshire, died from head injuries  suffered when he collapsed at his home on Christmas Eve 2008.
He was seen staggering and twitching before the fall, in which he suffered fatal brain injuries.
An inquest in Bradford on Tuesday heard how Mr Nazran, who lived with his wife  and 15-year-old daughter, had begun having fits and turned to drink after a  personality change, which widow Sarah Welton blamed on the varnish he used on  his oil paintings.
She described how her 'charming man' had changed, and had become paranoid and forgetful.
He complained of headaches, and would feel cold and nauseous after using the varnish.
He used the product Brasslac in a confined upstairs room, wearing a dust mask not suitable for that type of product, the inquest heard.
A pattern then began to emerge of him having seizures.
His widow said Mr Nazran was in denial at first, but then agreed to take medication, although he took it sporadically because he said it dulled his senses and reduced his creativity.
His wife said she threw away all the Brasslac in his studio and he did not get any more, but his health got worse and his drinking increased.
He died on December 30, 2008, in intensive care at Bradford Royal Infirmary, six days after falling.
Pathologist Andrew Goldsbrough said Mr Nazran's widow's evidence had been  'compelling' and the timeline of events had been very important.
'The history of the effect of the solvent is of relevance in terms of the  underlying cause of his death,' he said.
Coroner Roger Whittaker accepted the head injuries as the cause of death, but said:
'The underlying cause was two-fold –  the chronic damage from the volatile solvent and the acute effect of the alcohol intake contributed to that final  fit and fall.'
Recording a verdict of accidental death, Mr Whittaker stressed that Mr Nazran  had used the Brasslac incorrectly.
He warned: 'People using this product and similar products must be extremely careful. They must read the instructions and take precautions.'
Mr Nazran's work was particularly popular in America and in Japan. In 2004 he became the Best Selling Published Artist in the industry's Fine Art Trade Guild  Awards and he enjoyed two sell-out tours in Japan where his work was highly  regarded.
He moved to Bradford as a child and studied graphic design at Bradford Art College.
He became a full-time artist in 1999.
Many of his paintings are considered collectables, featuring images of cartoon dogs and cats.
Source: dailymail.co.uk