Artist's pursuit of happiness.

Feedback from Sandeep Soni
I am a petroleum engineer, working in oil industry in abu dhabi, uae. My hobbies include paintings, drawings, playing guitar, traveling.
I want to make my career in fine art field. For this I need to gain more confidence to get in this field, and leave my current field.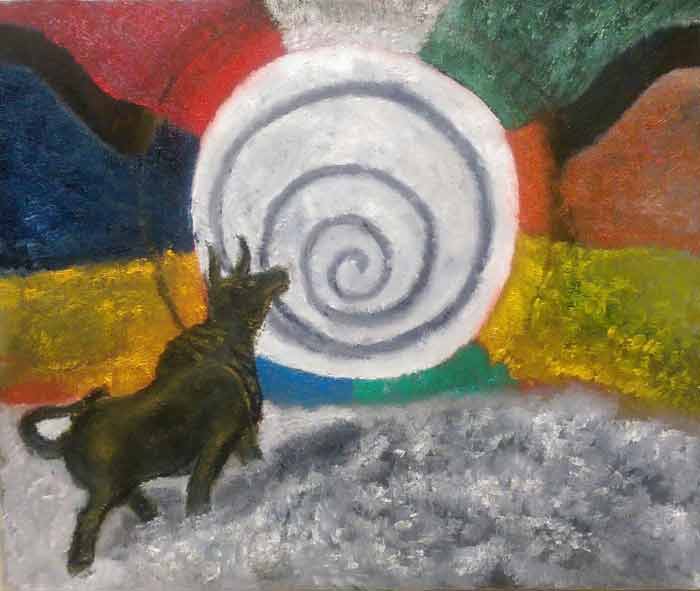 I started painting and drawing since my childhood. But during my engineering and job, I was not frequent.
I did two exhibitions during my art career.
It had been a while (3 years) since I again started painting. Now I am more serious and wants to pursue my art career with all energy and passion.
I think the "contemporary old master" is Michelangelo. His work is splendid, versatile and full of details. His work is like live and wants to speak. He made his work in era when so less resources were available. He is true artist. He is a real inspiration for me to be an artist like.
Ivan Konstantinovich Aivazovsky is my favorite painter, who is marine painter and most of his work reflects his passion for ocean, sea and wave. I feel very much motivated by his work.
I find it difficult to paint the objects with clear lines/shapes. I am more in to abstract paintings. While painting objects/people I miss some details, which I need to focus to make my paintings more lively.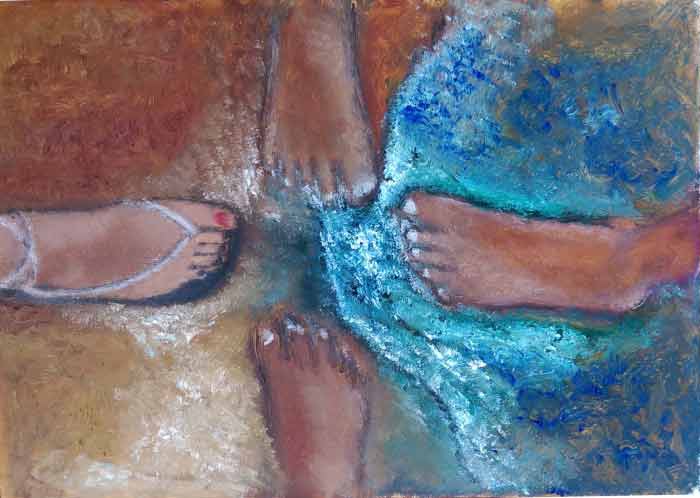 I want to know more about how to make keen observations about the object which I am going to paint, to capture as much details and make it more lively. At the same time, I want to learn more about the composition, and ways to make it more mystic, where I can put more of my thoughts and feeling in painting, which can make a viewer feel the same way.