Clothed female, naked male in Art

Clothed female, naked male in Art
Clothed female, naked (or nude) male is a genre of erotica featuring one or more nude men and one or more clothed women.
In classical antiquity, the portrayal of nude male form in art (including the exposure of genitals) was considered to be more acceptable than that of the naked female form. This can be seen in the comparative portrayal of the classical theme of Perseus and Andromeda. In a wall painting of ancient Pompeii, Perseus is nude while Andromeda is fully clothed.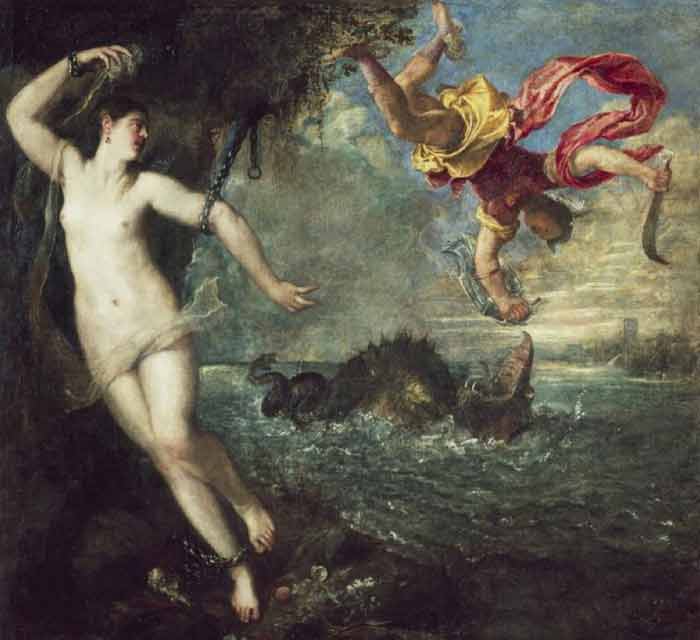 By the renaissance, this view had reversed. For example, in Titian's treatment of Perseus and Andromeda in mid-1550s, however, it is Andromeda who is nude – save for the barest wisp of fabric – while Perseus is clothed in armour.
Depictions of nudity were acceptable to the 19th-century French salon culture if the setting was clearly "classical," depicting characters in a culture where nudity was commonplace, as in Combat de coqs (1847) by Jean-Léon Gérôme.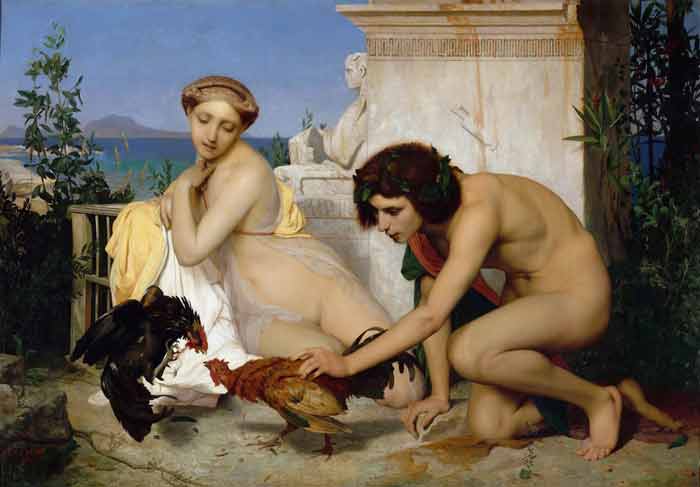 In many western countries women's breasts are now commonly exposed and depicted without scandal, at least in specific settings such as at the beach or in art. Although male nudity is becoming more widely accepted in various contexts, it is arguably the case that female nudity still remains less controversial than male nudity. Paradoxically, partial nudity (including toplessness) of males in public is often looked upon as less shameful in many cultures.
Enroll in the Web Art Academy Course:
Three Monthly Installments
Pay for the course in 3 easy installments
Receive 4 new videos monthly (12 in total)
Incredible discount – $3,287
Bonuses – Fine Art eBooks and Videos
Personal coaching by Web Art Academy Tutors
Web Art Academy Diploma of Excellence
Full membership after the 3rd month
Total cost: $291 (three $97 installments)
Complete Course -
BEST VALUE
Get all video lessons for a one-time payment
Instant access to all Video Lessons and Bonuses
Incredible discount – $3,321
Bonuses – Fine Art eBooks and Videos
Personal coaching by Web Art Academy Tutors
Web Art Academy Diploma of Excellence
Full membership from day one
Total cost – Only $257


To Your Creative Success,
Natalie Richy and Vladimir London
Web Art Academy Founders