Disgraced German bishop buys fake Piranesi with orphanage money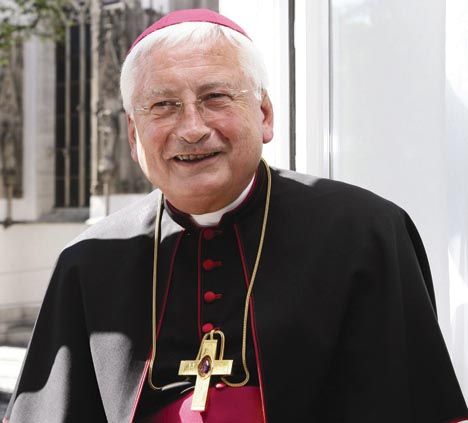 Walter Mixa, who was forced to step down as bishop of Augsburg under allegations of fraud and child abuse, is now accused of using church money to purchase a likely phony engraving
LONDON. Walter Mixa, who was forced to step down as bishop of Augsburg in southern Germany after five ex-pupils accused him of physical abuse in March, faces another allegation. He is accused of using money intended for a Catholic orphanage to buy a Piranesi engraving that is likely to be fake.
In January 1995, the former priest of the Bavarian city of Schrobenhausen was given a receipt in Rome to confirm his purchase of an "original engraving by G.B. Piranesi (1707)"—worth DM43,000 (€20,000). The money came from a budget intended for the orphanage foundation of St. Josef Schrobenhausen, where Mixa was teaching at the time.
The allegations of forgery lie in the fact that Piranesi was born on 4 October 1720—therefore an engraving dating from 1707 could never be a Piranesi "original", as stated in the letter from Rome. The price paid for the piece was also extremely high. Already very popular in the 18th century, Piranesi's engravings were reproduced in multiple editions. Consequently, even works that are undoubtedly by the hand of the artist do not sell for more than €10,000.
In a letter from 1999, Mixa stated why he had bought the work of art, as well as a late-Gothic crucifix, with the orphanage's money: "The children and young adults were supposed to develop a sense for works of art and aesthetics," he said. In a more recent statement, he said that, above all, he was always a priest and a counselor—"it might have happened that I did not pay meticulous attention to financial details". Mixa also spent more than €2,500 of the budget intended for the orphans on wine.
A special prosecutor is currently looking into the allegations against Mixa, and it is unclear as to where the engraving is located. Mixa's former diocese in Augsburg declined to comment and did not reveal Mixa's current location and contact details.
By Josephine von Perfall
The Art Newspaper