Fine Art: Fakes, Mistakes and Discoveries.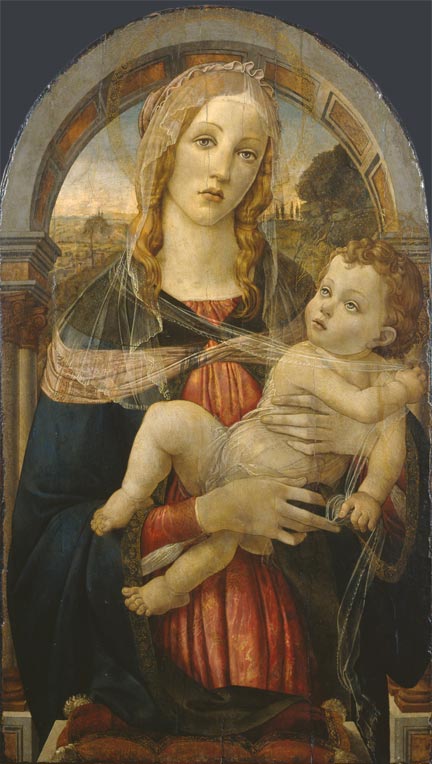 Genuine fakes
by Ben East
Fakes and forgeries were once the embarrassment of the art world. No august gallery, no famous auction house is entirely free from the stain of a costly error of provenance.
It was ever thus: one of the first acquisitions by the National Gallery in London was proudly unveiled in 1847 as a major painting by the 16th-century artist Hans Holbein. It was, they said, a purchase of "national significance". But within weeks, doubt was cast on its authenticity, the attribution to Holbein was scrubbed and the gallery's first director, Sir Charles Lock, resigned.
Two centuries on, you'd forgive Lock a wry smile. Duped galleries and experts can now feel reassured that even if they do make a costly mistake, there's a growing fascination in the art of the forgery.
Earlier this year, London's Victoria & Albert museum held an exhibition called Fakes and Forgeries with the Armana Princess as its centrepiece – the supposedly "ancient" Egyptian statue famously cast in a Bolton back garden. And now, the UK's National Gallery is presenting Close Examination: Fakes, Mistakes and Discoveries. A Man With A Skull by Hans Holbein takes pride of place. This is a mea culpa on a grand scale.
It's also an exhibition of classic art for the CSI generation. Using X-rays, infrared photography and other wonderfully named techniques such as dendrochronology (dating wood panels) and Raman microscopy (which identifies the molecular structure of paintings), scientists at the National Gallery's laboratory are now able to peel back the layers of disputed works and finally determine their true identities.
If there's a smoking gun, it's synthetic pigments. The monogram of "Albrecht Durer, 1508" on Madonna With the Iris is in a varnish not in use before the mid-18th century, suggesting rather obviously that the Renaissance painter was not involved in its creation. The chrome yellow in "Francesco Francia's" The Virgin and Child with an Angel is the final nail in its coffin: Francia was a 15th-century painter and chrome yellow went into production in 1818.
And the forger who decided he could make money from a Gustave Courbet self-portrait should probably have taken care not to paint it on a board stamped with an art supply shop logo only designed after Courbet's death.
The techniques used to shop the guilty parties are placed around each painting, in order that these dodgy characters of the art world cannot possibly proclaim their innocence. Still, the National Gallery is not just unafraid to own up to its mistakes, it revels in some of them, too. The English Impressionist Walter Sickert was a famed practical joker, but when somebody of his status gave a small oil he said was by Delacroix, it wasn't questioned. Look now, and the style is totally wrong. Sickert, it's thought, painted it himself.
But if Sickert's motive was relatively harmless fun, most of the work reveals that money is usually the driving force behind fakes – albeit, sometimes, in rather odd ways. One of the rooms in Close Examination features a painting by De Hooch called A Man With Dead Birds (c1655). It's not a forgery per se, because De Hooch did indeed paint this pastoral scene, although he would have been surprised at its title: X-rays show that when he originally painted it, the centrepiece wasn't a dead bird at all but a wounded man. The painting was altered later to appeal to 19th-century tastes and become a more saleable asset.
But amid the solving of mysteries and the attributing of blame, the real subtext here is whether the uncovering of a painting's unpalatable history actually makes it any less of a work of art. In the very first room, Madonna of the Veil appears to be a Renaissance classic by Botticelli. In fact it's a work deliberately intended to deceive by the master 20th-century forger Umberto Giunti. Not a straight copy, but a cunning "new" work of art in the style of the 15th-century Florentine painter, it was hailed as a masterpiece, and it took science to prove that it wasn't. But you can still admire the technique and the piece's genuine beauty, if not the intentions.
Giunti was working 400 years after the artist he ripped off. So it's easy to tut at his underhandedness. Where matters become much less clear in this exhibition is in its intriguing middle section. It deals with work from the Renaissance studios – stables of young artists who could turn their hands to the styles of their celebrated tutors. Admittedly, the National Gallery isn't breaking new ground; it's pretty common knowledge that the artist Andrea del Verrocchio, for example, boasted pupils such as Botticelli, Leonardo da Vinci and Lorenzo di Credi, who would assist him in a wide variety of his work. Barely any of Verrocchio's paintings were solely by him, and the example here, The Virgin and Child with Two Angels, suggests the vast majority was painted by Lorenzo. Does this matter? Well, it doesn't make it a "fake" necessarily, but all the research does have a point beyond keeping art connoisseurs busy. The painting is now attributed to "Andrea del Verrocchio and assistant".
Do, then, all these discoveries change our relationship with the paintings? On the basis that you leave this exhibition with the feeling of having seen some great art, no matter whom it's actually by, not hugely. And there's one painting here that underlines this. The Venetian artist Giorgione has been a favourite of art lovers for centuries, due in no small part to his mysterious life in the late 15th century. The National Gallery bought his Il Tramonto (The Sunset) in 1961, and many immediately thought it a slightly strange title for a picture that features St George and the dragon in the middle of the painting. And their suspicions had foundation: research has shown that in 1934 a restorer, incredibly, added a St George to disguise damage and make it more palatable for sale.
All of a sudden, a painting that had the National Gallery raving about its "melting effects of light", has a murkier, almost laughable history. But the atmospheric brilliance is still there in spades. In fact, its strange history may make it all the more interesting in the centuries to come. It gives it a backstory.
And that's the real success of this exhibition; it emphasises the idea that paintings haven't always existed in art galleries or vaults. They have stories behind them as fascinating as the images on their canvases.
True, peering into their history means you don't always like what you see. But the new contexts are a startling reminder of why art is important: because it can reflect our messy history more than we know. By that rationale it doesn't matter if it's real or fake. It just matters that it exists.