How to paint like Rembrandt: Oil Painting Glazing Techniques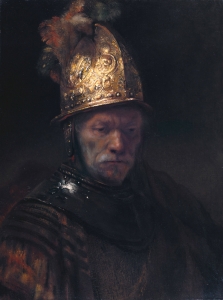 Rembrandt was so pleased with his innovation of glazing over dried impasto that he expanded the practice to other textures, devising a method that utilized different whites for impasto and smoother passages. His impasto white was very "lean" and had egg as an ingredient (meaning it must have dried quite quickly), ground glass, and also white lead, which was used as a binder. He generally applied it with increasing thickness in several stages, whereafter it was finished with transparent glazes and wiping, creating the lustre and dimension he is so well-known for. No other technique produces the same brilliance as Rembrandt's.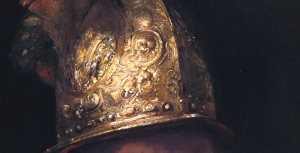 When he painted Lieutenant Ruytenburch's uniform in "The Night Watch," Rembrandt used this method to build up the dimensions of the ornate brocade work, for example. He manipulated the wet underlayer with such unorthodox tools as sharpened brush handles, then allowed it to dry before he applied darker glazes, which he was known to have immediately wiped off.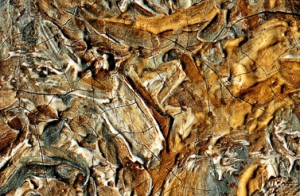 This cleverly simulated a sort of a bas relief effect, three-dimensional in its nature, as the glaze remained in the various crevices he had carved. He often then glazed yet again, applying transparent yellows and/or browns, which added the final touches to the overall glow of his pieces.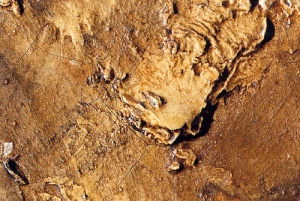 In various samples that have been taken from Rembrandt's works, it has been shown that there were no resins present; he would have relied entirely on oils, such as linseed and walnut (heat-bodied in some instances, e.g. by boiling). This was likely done because polymerized oil and raw oil produce a resin-like substance when combined, one that lacks the undesirable properties of resins (such as distracting sheen). Due to the viscosity of his oil-based paints, Rembrandt likely used no medium.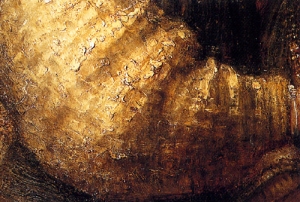 Rembrandt did use a life-sized and jointed mannequin, however, which he dressed in the clothing of his sitters, so that he could study the folds intricately without them ever moving, unlike if they had remained only on a live sitter.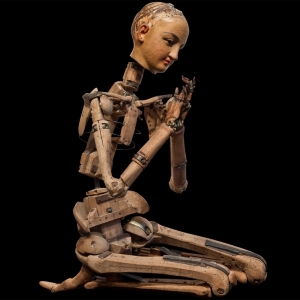 It is unclear whether this was his innovation, but it was certainly very practical to use. Renaissance paintings took such a length of time to create that no sitter could remain still the entire time, meaning that the unique folds of their clothing in the first sitting and subsequent ones would be disturbed and never replicated exactly.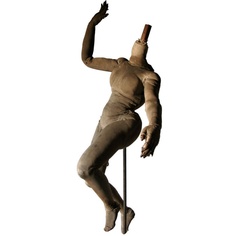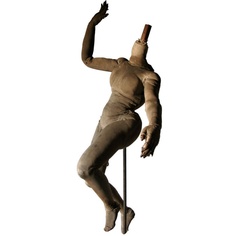 No matter how we may study his methods, we cannot hope to truly reproduce the genius of this great innovator. His ability to improvise is almost unparalleled, and the mind that knew how to get the exact effect he wanted using new and unorthodox methods devised on the spot can never be copied exactly. Instead, the greatest lesson Rembrandt teaches us is about the value of creativity itself, that the core of the artist is inventiveness more than method. Technique should serve instead as a guideline, a reference, a tool. The more methods we know, the more we can draw upon and combine, as Rembrandt did, to create the new and astonishing from the blendin g of the tried and true.