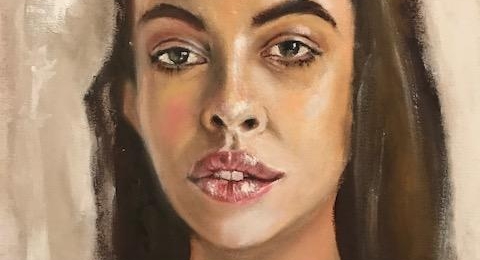 Portrait by Abdullah Alfalahi, Web Art Academy student
Warmest Greetings,
Before enrolling in the Web Art Academy course, I had considerable lack of understanding of oil painting techniques. So, I'm very pleased with this course! It helped me a lot to improve my drawing and painting skills.
In the Web Art Academy video lessons, I found so many necessary tips and useful information on how to paint in oils. Now, I'm able to organize my painting process with confidence and full understanding of painting methods such as underpainting, glazing, all prima and multi-layer approach. I'm still learning, and Web Art Academy is a great place to look for help.