Web Art Academy Survey Winners – Spring 2016

Thank you!
Big thanks to all Web Art Academy Survey participants. All entries are listed here »
We are also grateful to all supporters, who voted for the winners.
And the Winners are: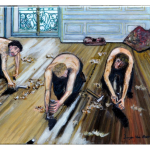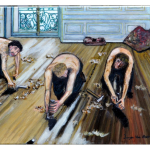 Jurgen Van Haver
http://webartacademy.com/it-s-all-about-skills-by-jurgen-van-haver
"My path in art is relatively new. I've started painting about three years ago. I had no skills, I've never took art lessons before. It was very fascinating seeing the reflections of light in paintings and the effects it creates as well as blending of coulours…"
---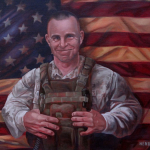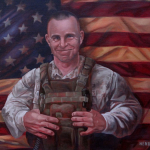 Jack Hendrix
http://webartacademy.com/marine-tattoo-artist-and-painter-by-jack-hendrix
"Over the years I have grown as an artist, but I am still not where I want to be. Being selected to be a part of this course would give me the much needed knowledge that I seek. This instruction will ease the struggle of my "trial and error" approach. I suspect it will be a though someone turned on a light in a dark room…"
---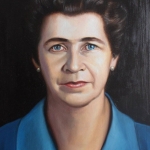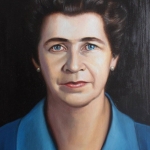 Miriam Molina Salces
http://webartacademy.com/mother-and-portrait-maker-by-miriam-molina-salces
"I am a Mexican artist. Mother of three kids. I make portraits and Want to improve my skills and techniques. I really Want to learn the Way masters used to paint in the past. On this website, I see a lot of interesting ideas of great artists…"
---
Please join us to congratulate the Winners!
New Web Art Academy Survey – Summer 2016
The new Survey cycle will run for 3 months and three winners will be awarded with the complete Web Art Academy Course on August 31, 2016.
Kind regards,
Natalie Richy and Vladimir London
Web Art Academy tutors
Enroll in the Web Art Academy Course:
Three Monthly Installments
Pay for the course in 3 easy installments
Receive 4 new videos monthly (12 in total)
Incredible discount – $3,287
Bonuses – Fine Art eBooks and Videos
Personal coaching by Web Art Academy Tutors
Web Art Academy Diploma of Excellence
Full membership after the 3rd month
Total cost: $291 (three $97 installments)
Complete Course -
BEST VALUE
Get all video lessons for a one-time payment
Instant access to all Video Lessons and Bonuses
Incredible discount – $3,321
Bonuses – Fine Art eBooks and Videos
Personal coaching by Web Art Academy Tutors
Web Art Academy Diploma of Excellence
Full membership from day one
Total cost – Only $257