Artworks and story by Butterfly-Gift

The artist who became broken
I am an artist with a broken heart. I drew ever since I was little but I remember that one day painting my pictures in Crayola watercolor palette with my little pink chair and table saying. "when I grow up I want to be an artist." From that point on drawn but the real person who told me never give up my was my 5th-grade teacher she loves to see what I made only to seen later on I was multi-talented between singing and my art never gave up on either. But I think art help through life the most. But I think I found my love when I went to museums more when I saw old matter work I felt like there was something timeless about them but I never thought myself good enough to touch oil paint. When I went to middle school first-month teachers didn't respect me at all, they thought I couldn't learn just because the color my skin so I was rejection amongst my peers. When my mother came to that meeting they didn't even take her seriously and laugh at our efforts as if it was just as if it was nothing more than a joke. I hand change school I was in a deep depression. I draw my days away I always wanted to learn my art had weird evolution now I think about it.
It was anthropomorphic to just half that to humans, due to the thing I grew with at the time I was a big gamer in those days I played a lot of Sonic 2 on my genesis so that explain that but I change only because I felt like I should grow out it and start to draw people. I was then heavily in influence by anime for the next 7 years all way until I finish high school it just made everything harder on me mentally after that my family had broken up. I was very much alone So after classes had ended I was bullied so badly I didn't want to be around people my mom saw my art as nothing I can't even explain I left my diploma at the school never picking it up. I went see my father at the time I will never forget this day as long I live. He was a changed man not the man I grew up with he drank heavily and physical abuse me by choke slam me onto sofa for no reason only because he found a mail order bride I was worthless, so worthless he made me break up with my own boyfriend who I give almost anything for to have closer again in my life. He then also verbally abused me behind my back and I could hear it everything I wore he hated, what kind of father is this to do this to your daughter all the love from the pass was fake.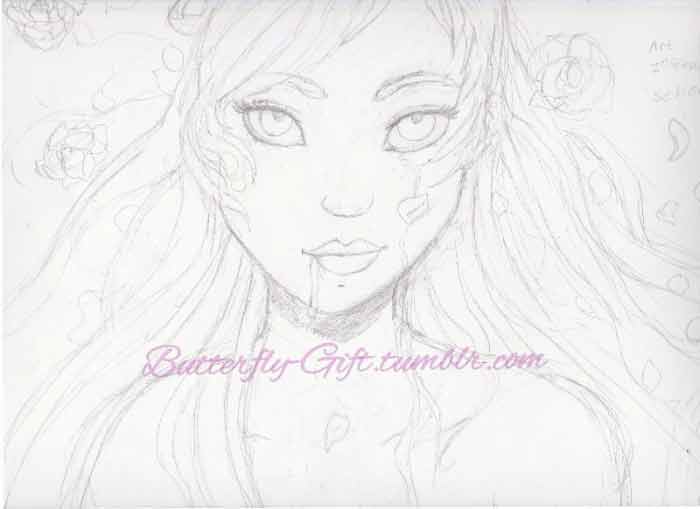 I myself was broken as a person it only into a rage so much so these past 5 years I been working on a book. None anime picture book not for kids from my life thing that felt that year. But 5 years work we been wasted time from having suddenly anxiety made me not draw I couldn't at the time I was finally brave enough to try oil paint dry brush technique. My anxiety got worse because everyone play music so loud in our apartment didn't care, I never got a break during the day 11 am Mexican music play loudly until 5 then 5:30 worst generic rap music played until dawn I reported but no one ever did anything. Their thick-headed reported so got our apartment broken into and things vandalize, the same p[eople who I had reported to clearly did this but when I made the report about it the people turned and looked another way, my words mean nothing. I force my mom into moving she didn't care too much about my wellbeing herself no matter how I explain she didn't care to take me to doctor it was so bad at times I would dry heaving from the amount of stress that was given.
Our next move well, I still have tape on and pictures on what had happened there. We rented a room from a seemly nice elderly woman only to find out she was insane taking so many pills that she didn't need and in the midst of a mid-life crisis. She claims to go to church but never had and she also chases out her son and husband who were abused by her. We were stuck here for the next 5 months I painted off and on to yelling to other things such as cruel name calling to me and maybe thing breaking, it was very unreal time. I remember us going to church one day coming back to my sketchbook torn up in my room. I felt like the world was fighting against me as she also stolen some of our clothes.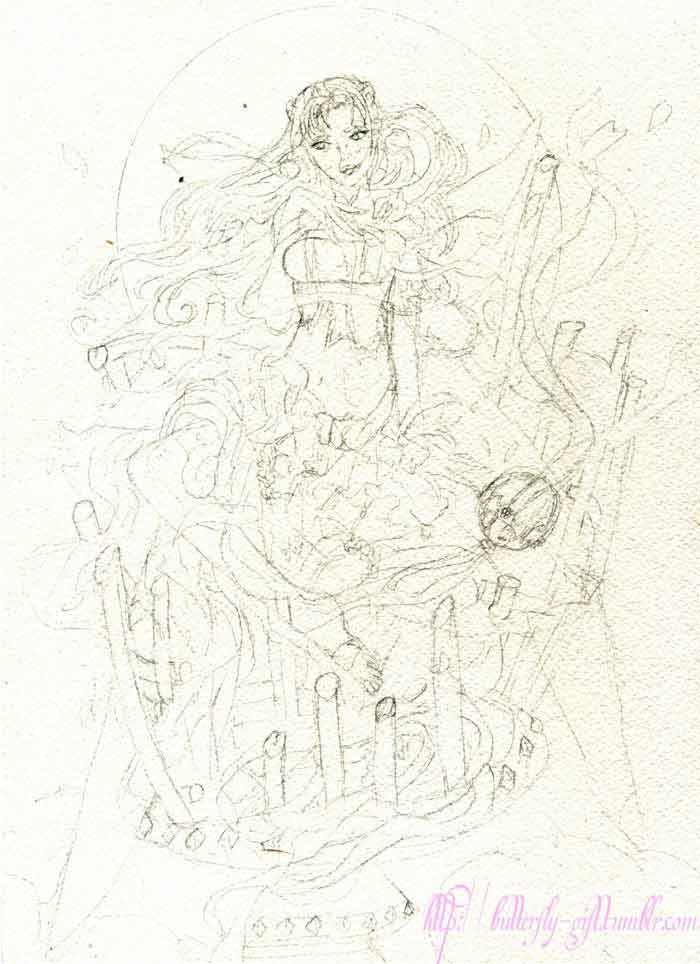 We then moved back to the city with family only then I had to stop drawing my mother had destroyed my laptop. She snatches it from me and broke on the floor feeling righteous. I use it to find the model to draw but this completely stops everything for a year. She told me to get a real job nothing could come of anything with painting or drawing or art, it was a waste of time. I lost everything at the moment, I was broken artist I got sicker over time I felt if I did draw or paint it was more along the lines force then how it used to me from my heart and dreams.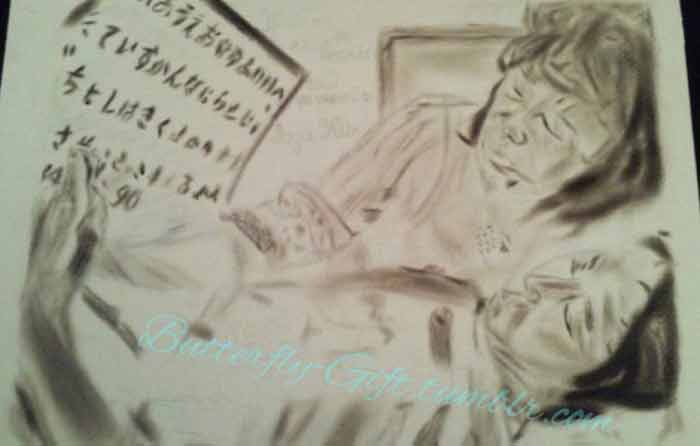 We had moved from my and place to my sister to make it brief here thing not good here either my sister's lover like too much my mom living in her car she makes good money it just our economy makes no sense. One day on youtube I came across you Natalie and cried. The way you made art made it your life work made me remember and has given me hope. And I have seen My heart swayed from hating the world to liking it, I had found new love in your work. I Had seen Vladimir's book as well I learn a lot just from that alone your work is wonderful too, made me want to draw in a sketchbook again. I mainly wrote this to thank you from the bottom of my heart. For just sharing your work its breath new life into me it also makes me stay determined and I fight harder for my goals, and even if you don't pick me I wanted to you to know what you have done for me thank you, bless you both.
The first 2 pieces are one I thought about ones that I wanted to paint in oil paint they are about 6 years old first one happen when tsunami had hit Japan only stress relief I had knowing I had friends there I drew this from my mind Its tilted relief. The second with the smiling long hair girl was Diva was going to be a mixed media project with glow in the dark media for her eyes to give a chilling glow also fan art I did back then. next and one is currently project where I am going to paint the girl in oil the background is done in watercolors I trying my hardest to make more ethereal forms that are my goal think that's all I really wanted from my art. This last one I am currently working on solely on dry brush technique of my hero Aya Kito these was the last photo taken before she passes away from her illness. Also, the photo there for comparison this is done in black oil paint.
butterfly-gift.tumblr.com/