Artworks by Adelina Kuzmina

From coldest place to warmest hearts!
I am 53 year old asian woman from Russian Siberia who lives in Thailand. My birthplace is very, VERY cold! It is coldest place on the whole world. That is why I have decided to move in Chiang Mai when I retired. Chiang Mai is best place for artists and creative people. Lovely nature, lovely people. So many warm hearts around me!
Two years ago I recalled my children's dream to become an artist and tried to draw. Now I have enough time to do what I really want. My favorite materials are charcoal and pencil, but last month I became to painting by oil colors and it is wonderful!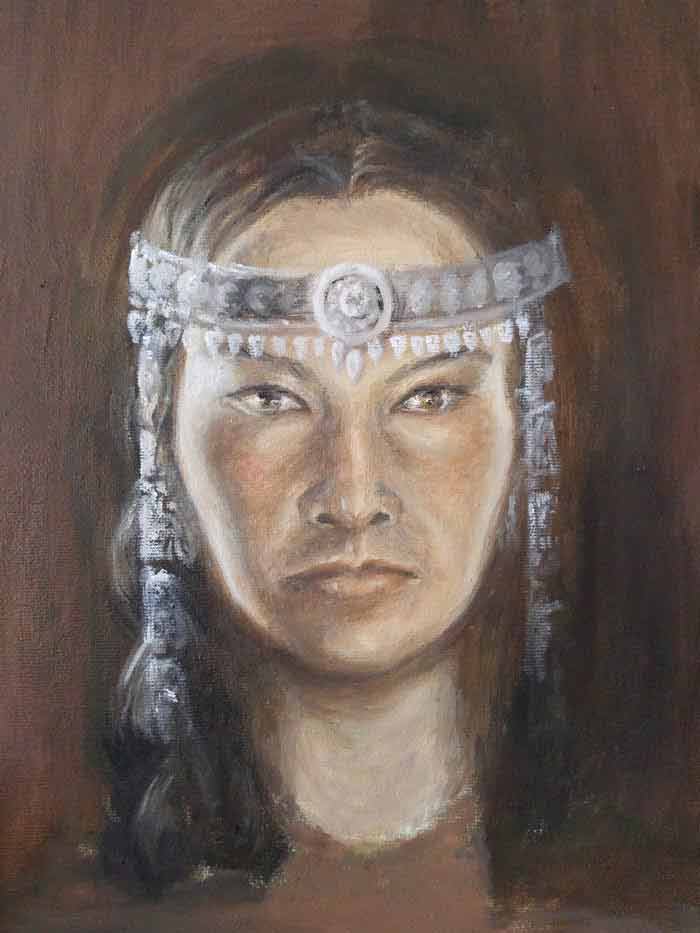 Now I try all kinds of fine arts including comics, sculpting, realistic drawing, oil painting, illustration etc. Art is everything in my life. Even Chiang Mai's air is full of inspiration. Everyday I see more creativity than I can imaged during all my life. But I never forget my own ethnic tradition. I am from Sakha (Yakutia). Our traditional arts are beadworks, mammoth tusk carving, our silver jewerly is most beautiful in the world.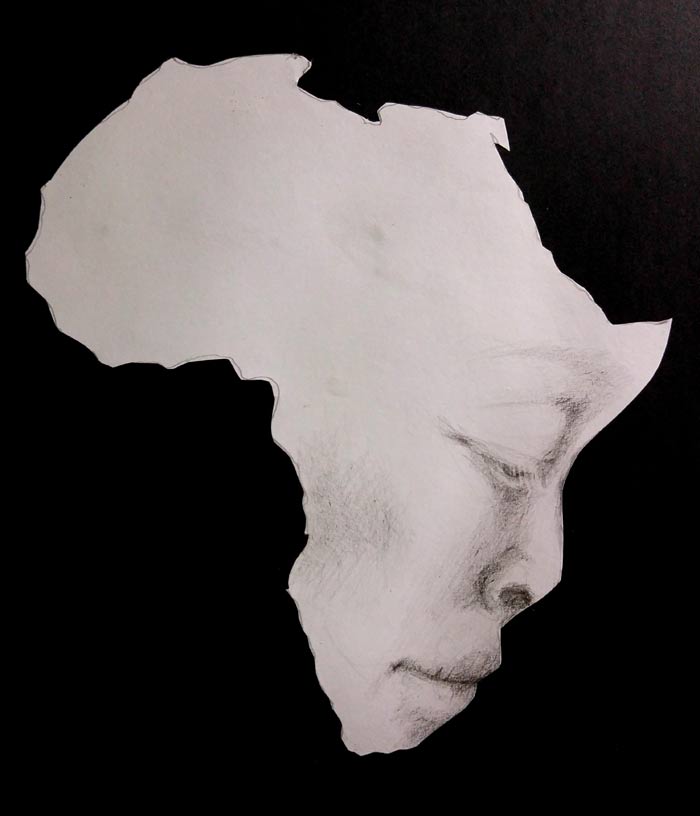 We have an ancient epic poem "Olonkho", that inspired me to paint Kyys Debiliye, a girl-warrior. She was ejected from Upper World for their offences. It is my second oil painting experience. It is not finished yet but you can have an idea am I an artist or not.
What I like to draw more? Children. Men. Women. People. Human's characters are most inspiring things for me. I like to explore hidden dramas and think of interesting stories about characters.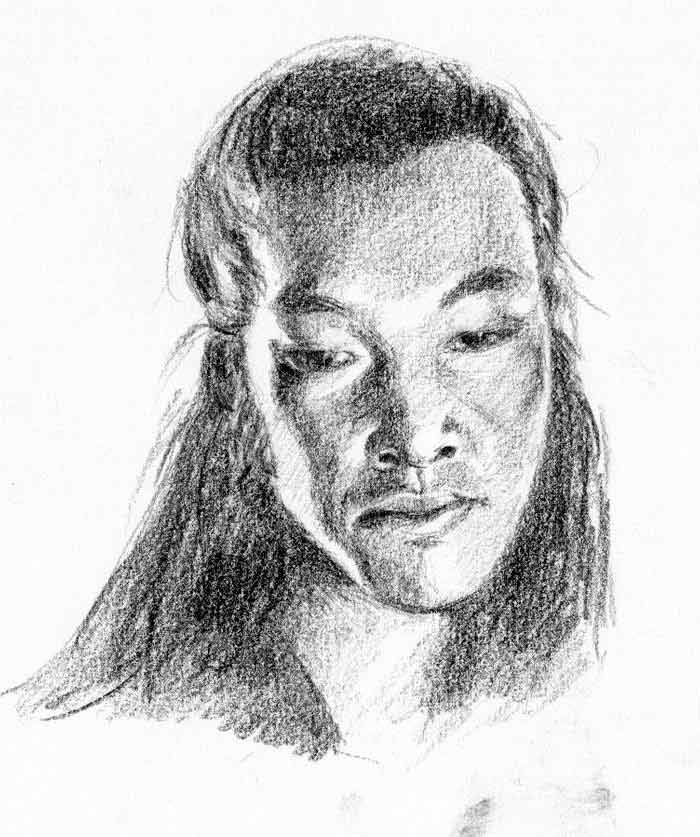 I don't have classical knowledge about arts. I don't know how to mix colors, human anatomy, composition, lighting, nothing except my own experience. It is that I really need.
If I win the Web Art Academy course, I can improve my skills enough to earn a living by painting portraits. Money are very important nowadays, nobody can live without them even in Thailand. I recognize that my English is very low but I hope this courses will give me more chances to improve it.
Vote for me, please, because I have a talent! I need more chances to be a skillful artist!
mctoob.deviantart.com