Chasing destiny

Feedback from Dominique Gaillard
When I was 16, during my last of high school, I had an amazing art teacher who really opened my eyes to the fact that yes I could draw. He was such a great teacher that I aced the class no problem, but most importantly it awoke my passion for art. Unfortunately as he was only a substitute, he left once the regular boring passionless teacher came back.
I kept drawing though, especially portraits. Unfortunately my parents wouldn't allow me to go to art school, and I was made to go through business school for which I never had any inkling.
Fast forward. I ended up leaving my country of origin and emigrated elsewhere where I could study. I ended up studying and teaching English and French Literature. So you see I was on the track to art, I was writing and teaching people how to write, why we write, why we need poetry and novels.
Unfortunately, or maybe fortunately, I became ill and eventually lost my teaching position as a result. For 4 years I was in a lot of pain and extremely tired. In 2004 when it became clear I would no longer be able to teach I decided that I wasn't going to feel sorry for myself, and that it was high time for me to do what I had always wanted to do but was kept from because my parents had said to me that I couldn't earn a living from being an artist.
I began taking drawing lessons at a local art store. I'd copy anything that came my way and struck a cord. I was into landscapes and copied postcards, pictures from books or my own photos. After 1 year I came in contact with a new art school founded by 2 students out the New York Academy of Art. I started with plaster casts, drew the skeleton, a few still life compositions, took a quick anatomy class and eventually started on the Live Model, something that hadn't even entered my mind to try out. Needless to say it was hard.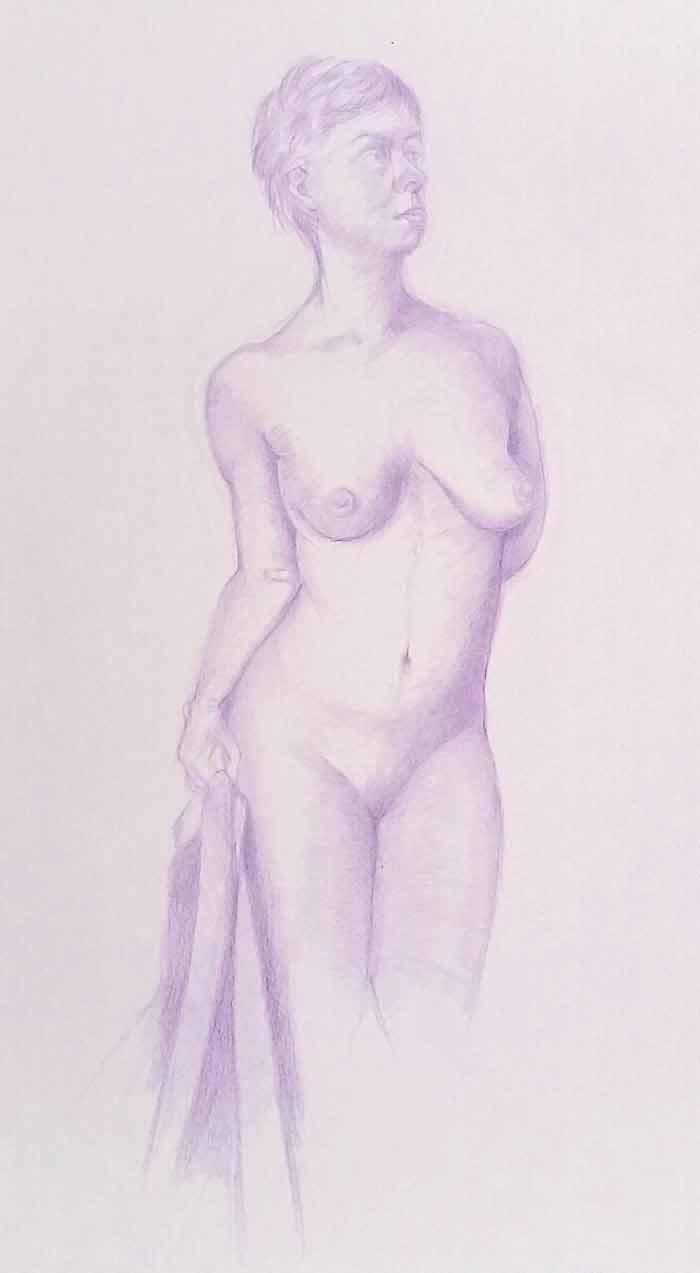 After taking all the classes offered at the time (their curriculum has evolved with time), I decided I needed to find a way to practice all I had learn in order to absorb all this wonderful technique. As there were no long pose live model, I started my own group out of my home. It was immensely successful and my friends urged me to keep it going. I approached someone at one of Montréal's 4 universities and kept my Live Model drawing session going for about 7 years. In the mean time I took over the orgnization of another Live Model group in a cultural center. I also started modelling myself to better understand the models I was hiring. (I also have a background in dance). I organized and hosted numerous drawing/artistic events, created another 4 hour long life drawing group. Today I draw and paint the model every week with my participants and friends. Last year I spent 6 months painting the countryside, en plien air of course.