Discovered Velazquez portrait.

Newly-discovered Velazquez portrait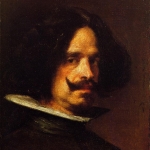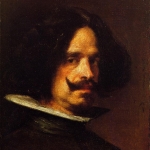 A Trinity College Dublin lecturer has discovered a previously unknown painting by the artist Diego Velazquez.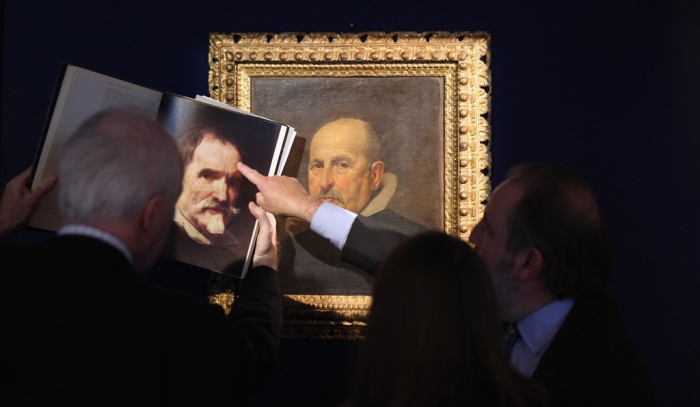 The 300-year-old portrait of a man was thought to belong to a minor 19th century British artist until Dr Peter Cherry identified it as the work of the Spanish master.
Velazquez is regarded as one of the greatest painters of all time. There are only 100 known paintings by him worldwide.
The painting was offered for sale among other more ordinary works at an auction in Oxford.
But the auction house contacted Dr Cherry of Trinity's Department of Art and Architecture after some details in the painting aroused interest.
A former student of Dr Cherry's worked at the auction house, Bonhams.
Dr Cherry says he immediately thought the work could be that of Velazquez and the painting was withdrawn from auction. The Trinity lecturer confirmed his opinion after x-ray analysis.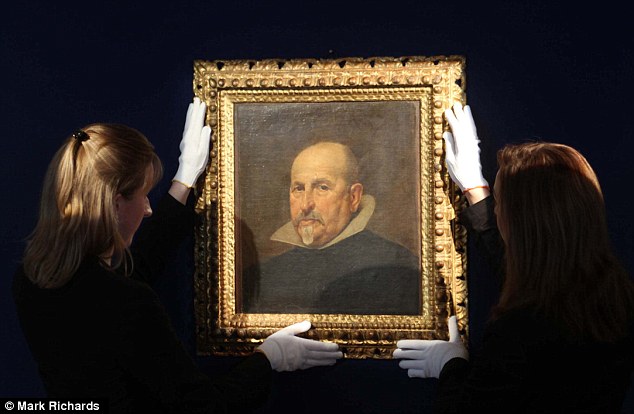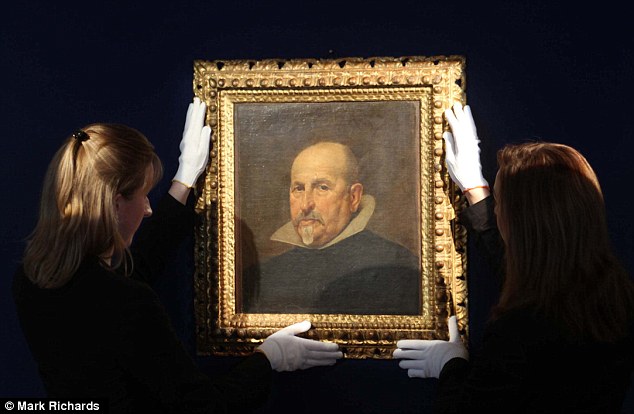 Because of the technique Velazquez used, his sitters appear only as ghostly images under x-ray.
The painting, which is a portrait of a man in his 50s, will now go on sale at an Old Masters auction in the UK on 7 December.
The identity of the sitter is unknown but Dr Cherry believes it was painted between 1631 and 1634 when Velazquez was in Italy or shortly after he returned to Spain.
He says the sitter is not a nobleman and could be one of Velazquez's inner circle.
Velazquez was a hugely influential painter, revered for his modernity by the French Impressionists.
During his lifetime he was court painter to the kings of Spain. Many of his works, including his most famous, Las Meninas, hang in the Prado in Madrid.
In recent years paintings of his have sold for £15m and £22m. This painting has been given an initial valuation of between £2m and £3m.
Enroll in the Web Art Academy Course:
Three Monthly Installments
Pay for the course in 3 easy installments
Receive 4 new videos monthly (12 in total)
Incredible discount – $3,287
Bonuses – Fine Art eBooks and Videos
Personal coaching by Web Art Academy Tutors
Web Art Academy Diploma of Excellence
Full membership after the 3rd month
Total cost: $291 (three $97 installments)
Complete Course -
BEST VALUE
Get all video lessons for a one-time payment
Instant access to all Video Lessons and Bonuses
Incredible discount – $3,321
Bonuses – Fine Art eBooks and Videos
Personal coaching by Web Art Academy Tutors
Web Art Academy Diploma of Excellence
Full membership from day one
Total cost – Only $257


To Your Creative Success,
Natalie Richy and Vladimir London
Web Art Academy Founders