Imagine Life as a Master Artist

Feedback from Anet Louw
I am a self-taught artist from Cape Town South Africa.
My dream as a small child was always to become an artist. Unfortunately I grew up in a town where art was not on the curriculum of subjects in High School and also not a very serious one in Primary School, and to top it all my parents thought like other older people did: art is for weirdo's!
I always did my own and my friends Biography sketches during my High School years. One of my fellow pupils remember me as someone who was always drawing in class on pieces of paper.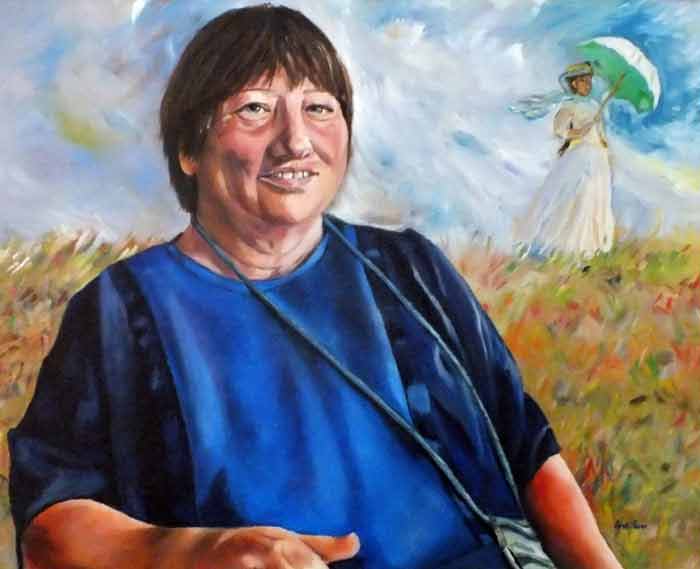 My first serious drawing lessons with a well-known Cape Town Artist, Laura Wenman was done in 2003. Working full-time as an admin manager for a food manufacturer did not allow me to continue and I only picked up oil painting in 2009 by going for guidance to an artist friend.
Most of what I know is by downloading free e-books and articles from the internet, taking out library books on oil painting and buying books from second-hand stores. I love the Old Masters' works and it is my desire to be able to paint like them. I also admire the works of Russian artists.
I do sometimes feel unsure of how to capture the essence of a person's emotions in a portrait. And I do struggle with back-grounds!
I would love to win the full course in order to take my art to the next level…even if it means I will be called weird. I have been told by a prolific artist that there is a quirkiness, in a good sense, to my work.