No Plan B for Natalie!

Feedback from Natalie Head
I'm a visual artist who works from my little cottage studio in the Pineywoods of East Texas. There has never been a career plan B, because I have only ever wanted to be an artist. This is not a hobby or a second job. I love what I do!
As a child I remember flipping through old art history books, and learning to distinguish between the visual language or style of each artist. I felt a particular connection with the old masters; and the classical style rooted in realism sparked in me an emotional response. Art came alive for me then, and began this lifelong love.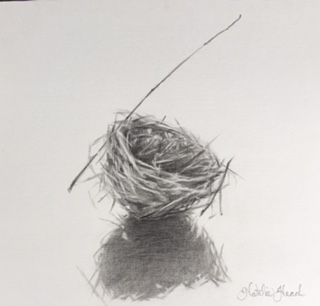 Primarily self-taught, I have very little formal art training, partly due to health issues. However, I am continually striving to acquire a skill set that matches up to the ideas swirling around in my head. I have worked in many media, such as oil, acrylic, pencil, charcoal, and watercolor, and am currently exploring digital art. I have also contributed to film set design.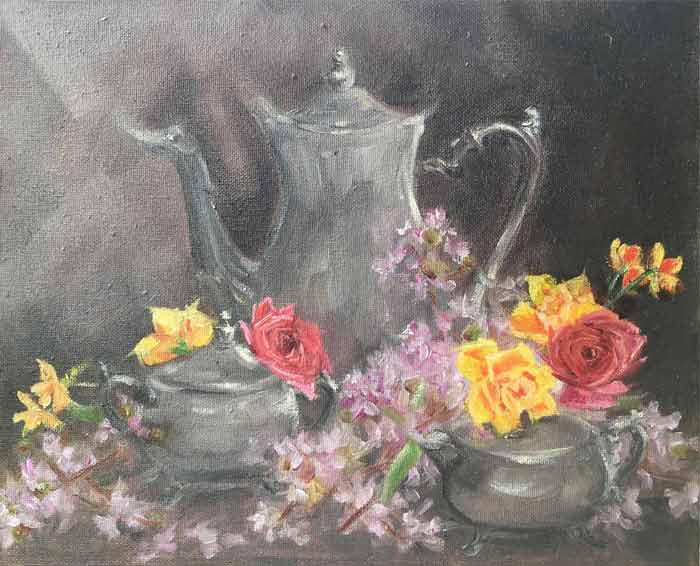 My mentor is my dad, a former sculptor, commercial artist, sign painter, and art teacher. He first instilled a love for the arts in me as I watched him meticulously shape the letters on signs for his customers. Everything he does becomes a work of art. I have also been privileged to take a series of classes from artist Maureen Killaby, and a workshop presented by Qiang Huang.
I have followed Web Art Academy from the beginning. Web Art Academy is the only comprehensive, well thought out, classical learning program that I have found that has everything for which I have been looking.
I greatly appreciate all those who take the time to view my art and read this submission. If you like what you see, please vote for me to win the Web Art Academy Course. Thank you in advance!
facebook.com/artistnataliehead/