Oil Painting Lesson – Tips & Techniques
If you want to learn how to oil paint and not sure how to begin, then the following article will prove to be quite helpful in your pursuit to become a good painter.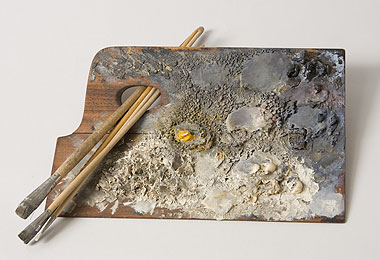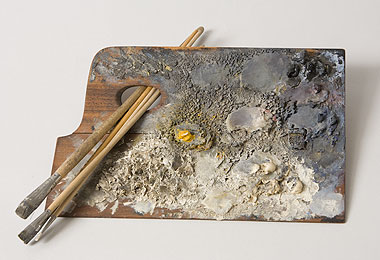 Before you read on, you will have to try and forget everything you ever learned about oil painting and look at your painting from a new perspective. A recent art class I attended, taught by a master painter, has completely changed the way I approach oil painting and has opened up many new creative doors for me. I hope it will do the same for you.START WITH A CONCEPT
Up until just recently, I was a very frustrated oil painter. I have 10 or so incomplete paintings collecting dust in the corner of my small studio. I would attempt to complete these 10 or so paintings over and over again, until finally I had to take a step back and try and understand what I was doing wrong.
The reason I lost interest and was unable to complete these paintings, was because I did not have a concept in mind before I started. I would start haphazardly painting without a clear vision of what I really wanted to accomplish with my oil painting.
Concepts are methods for solving problems in a painting. I bet you never saw painting as being a series of problems. Neither did I , but this way of thinking really does make learning how to oil paint more interesting.
What do you want your painting to be about?
Instead of thinking: "My painting is about trees in a field", start thinking in terms of , "My painting is about the light that falls on the trees in a field".
When you have a blueprint or roadmap in mind before you start painting, there is no room for diversion. You must stick to your plan.MASTER YOUR BRUSH
A very important aspect of oil painting is learning how to control your brush. Without good brush control and technique, your effectiveness as a painter is truly limited.
Make sure you have the best possible brushes you can afford. While it is possible to save money on paint and canvas, one should never work with cheap brushes. In my experience, cheaper brushes are simply not worth it. The biggest issue with cheap brushes is with the hairs falling off and becoming embedded in your painting. It is quite annoying.
One of the biggest mistakes artists make, myself included, is not reloading the paint brush enough. I am not sure if this is an act of laziness or fear of wasting paint. Whatever the reason may be, make sure you always have enough paint on your brush so that there is always a layer of paint between your brush and the canvas. Do not try and scrub the paint into the canvas. Paint your strokes and leave them be. Don't over work your brushstrokes.MASSING
One great way to get the main ideas of an oil painting down is with a technique called Massing. Massing is about seeing your subject as a whole and not concentrating on all of the fine details.
For instance, lets say you subject is a pineapple. Instead of trying to get down all the various textures and details on your pineapple, think in terms of "planes" of light and shadow.
Add in those planes first and then later on you can put in all of your finer details.COLOR
Nothing in my opinion, can confuse a painter more, then working with color. I know one of my weaknesses in the beginning was working with too many colors in the same painting which resulted in a muddy nightmare.
I never really took the time to understand how colors interact with one another.
Here are some great tips to keep in mind while working with color in your paintings:
– If you add white to another color, it will make that color cooler and more opaque.
– Instead of adding white to a color to make it brighter, try adding more color instead.
– Don't be afraid to use black. Many teachers recommend staying away from black, but I beg to differ. Did you know you can get some very nice greens by mixing ivory black with certain blues and yellows?