Oil painting materials and techniques: Opaque and Transparent Colors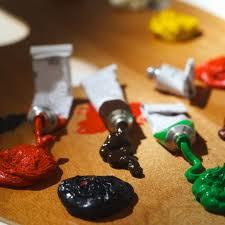 Opaque and Transparent Colors.—Some colors have a jelly-like consistency when mixed with oil, others, the earths among them, are dense and opaque.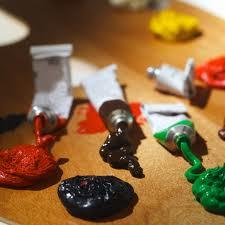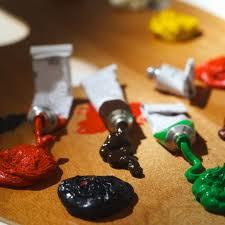 We speak of them respectively as "transparent" and "solid" colors. These qualities, which divide the paints into two classes, have no relation to their permanency. As far as that is concerned you use them in the same way, as some transparent colors are safe and some fugitive; and the same with the opaque colors.
The only difference is in the fact that, as a rule, the solid colors are better dryers. But you will notice that while you may mix these colors together as though this difference between them did not exist, in certain processes you use them differently. So you will see, farther on, that for a "glaze" you can use only the transparent or semi-opaque colors, for a scumble you naturally use the solid ones. You should know, however, for the sake of clearness, just what is meant when "solid" or "body" or "opaque" color is spoken of, and what is meant by "transparent" color.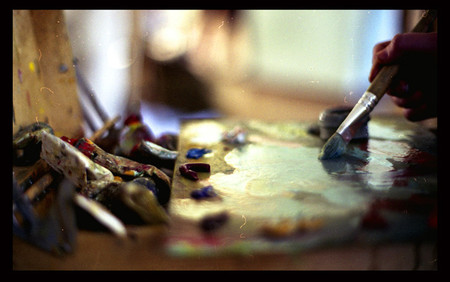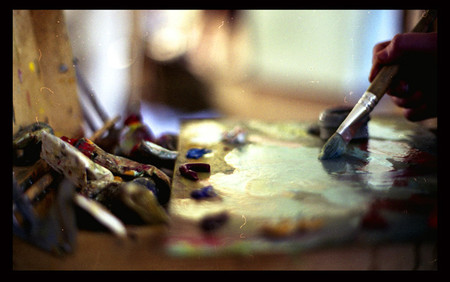 Safe and Unsafe Colors.—Beyond what has been said of the causes of change in colors it is not necessary that you should know the chemical constituents of them.
I shall not attempt to mention all the pigments that are in the market. You need never use more than fifteen or twenty all told. Many painters use more, it is true; but if you know how to make the best use of that number, you may safely wait till you "grow to them" before you bother with more. And I shall speak only of those which you will find essential or most generally useful, and those which should be particularly avoided.
Permanency.—It should be stated what is meant by a permanent color. There is no color which is not to be influenced in some way. The most sound of pigments will change if the conditions favor the change. When we speak of a permanent color, we mean only one which under the usual conditions will stand for an indefinite time. By which is meant ordinary diffused daylight, not direct sunlight, and the ordinary air under normal conditions. If there be direct sunlight, you may expect your picture to change sooner or later. But one does not hang his pictures where the sun's rays will fall on them. If there is any exceptional condition of moisture in the air, the picture may suffer. Or if from any cause unusual gases are in the atmosphere, or if the picture be too long in a dark, close place, the picture may smother for lack of fresh air, just as any other thing, plant or animal, which depends on normal conditions of atmosphere would do.
Let us say, then, that what we mean by a permanent color is one which will stand unchanged for an indefinite length of time in a room which is of the usual condition of temperature and freedom from moisture, and where the light is diffused, and such that the direct rays of the sun are not on the picture often, or to any great extent. Cold will not hurt a picture if the canvas is not disturbed in that condition, but to bend or roll it while it is very cold will of course crack it, and sudden and extreme changes of temperature may have the same effect. In other words, some care must be used with all pictures as a matter of course.