Stolen Painting of Leonardo da Vinci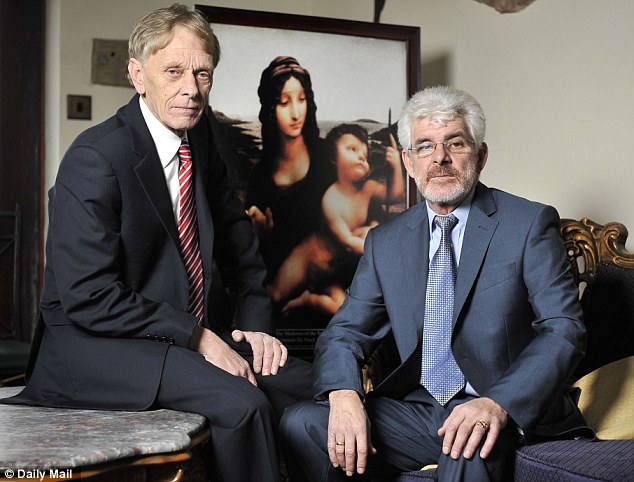 The two men pulled up in the driveway of the two-star country hotel, looking for all the world like travelling salesmen stopping off for a night's rest between appointments. But the rectangular package on the back seat of their car contained something rather more valuable than catalogues or brochures.
Only once they were in the privacy of a locked room, the curtains firmly closed, did private detectives Robbie Graham and Jack Doyle dare to unwrap the treasure they had just rescued from the criminal underworld. And then they just sat and stared at it in wonder, scarcely able to believe what they were seeing.
On that October night in 2007, they took snapshots of themselves posing next to it, using a disposable camera bought from Tesco. The photographs show them smiling proudly as they show off their booty against the background of a pink velour headboard, flowery duvet and cheap hotel teacup.
You could barely imagine a more incongruous setting for an oil painting by Leonardo da Vinci.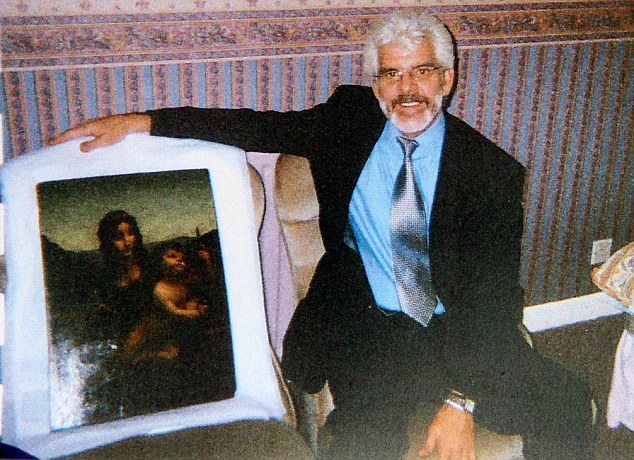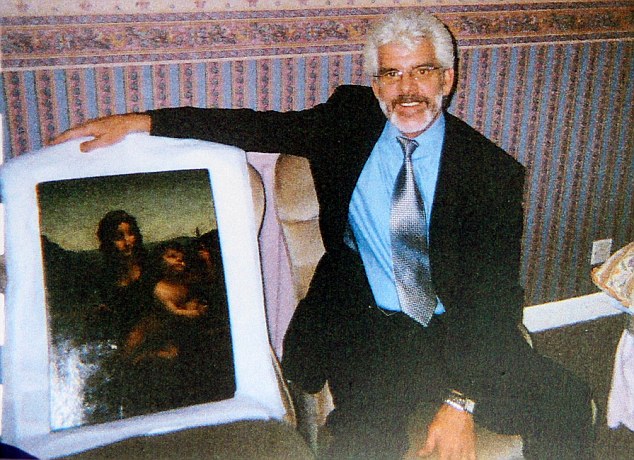 Extraordinary story: Robbie Graham, and his friend John Doyle, have told the tale of how they ended up becoming involved in the retrieval of the £30m da Vinci masterpiece Madonna Of The Yarnwinder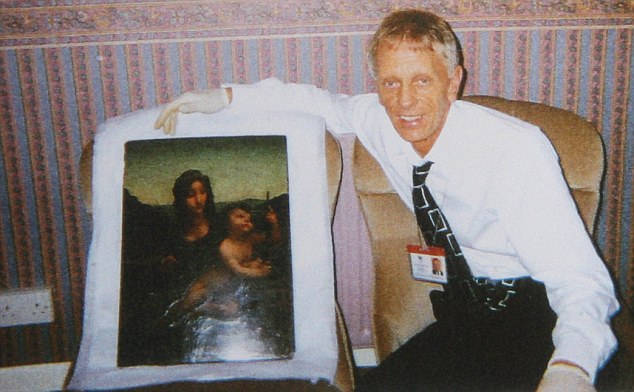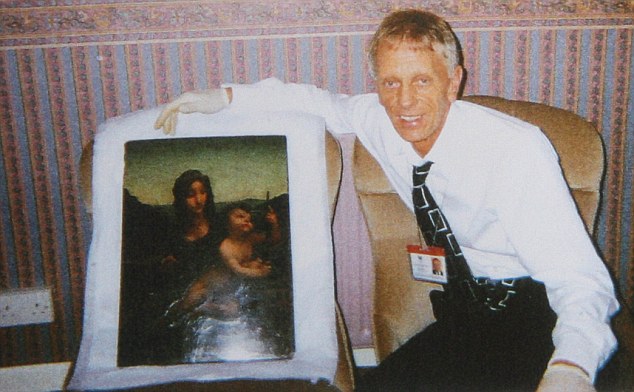 Thankfully, the Madonna Of The Yarnwinder has found more appropriate settings, returning to public view in Edinburgh in 2009 and now part of the sold-out da Vinci exhibition at London's National Gallery.
This show promises to be the biggest event in the gallery's history featuring, as it does, nine of only 15 da Vinci paintings believed to be still in existence. This impressive tally might well have been reduced by one if not for the most bizarre rescue operation in art history.
The story begins eight years ago at Drumlanrig Castle, Dumfries & Galloway, the ancestral seat of 80-year-old John Scott, the 9th Duke of Buccleuch.
He divided his time between his three stately homes in Scotland and England, travelling in a Volvo painted with the black and gold Buccleuch livery and invariably taking with him the family's most prized heirloom — the Madonna Of The Yarnwinder.
As his son Richard Scott says: 'The painting was hugely emotionally important for all of us, but for my father in particular.'
Thought to have been painted by da Vinci between 1501 and 1510, the picture was commissioned by Florimond Robertet, secretary to Louis XII of France.
It was bought in Italy in the 18th century by the third Duke of Buccleuch. But after more than 250 years, the family's stewardship of the artwork came to an abrupt end on August 27, 2003.
Shortly after 11am that day, two men posing as tourists snatched the £30 million masterpiece from a wall at Drumlanrig Castle and, with the alarm ringing in their ears, made their getaway in a battered Volkswagen Golf.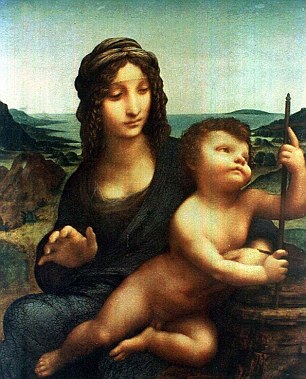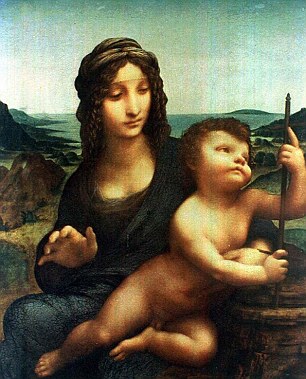 The theft sparked a worldwide search, with the FBI putting the painting on its list of the ten most wanted pieces of stolen artwork.
Nothing was heard of it until four years later when Graham and Doyle first heard of its existence.
Nicknamed the Silver Fox because of his shock of grey hair, Graham, now 59, owned several pubs in Liverpool and ran the Crown Private Investigations detective agency with Doyle.
As AN offshoot, they set up the website Stolen Stuff Reunited, an online message-board aimed at returning items to their owners for a reward or finder's fee.
'It was designed for little things of sentimental value to the people they were taken from, but that were of no use to thieves,' says Graham. 'We never dreamed of something like the da Vinci coming along.'
Graham had sunk £30,000 into the website venture, but it was struggling. So, the friends were excited when they learned of what seemed to be an extraordinary opportunity.
One night, Doyle, now 62, was approached in a pub by a man called 'J', who had received information from a man known only as Frank.
The word in the Liverpool underworld was that a businessman had been given the stolen painting as security on a £700,000 property deal that had subsequently collapsed.
Nearly three-quarters of a million pounds out of pocket, he had let it be known in certain circles on Merseyside that he would return the painting to its rightful owner in exchange for that amount.
Graham and Doyle saw their opportunity and decided they should be the ones to organise its recovery. 'We just thought it would be the best advert for our website,' says Graham. 'If you could get a da Vinci back, you could get anything back.'
Unsure of the legal issues involved, they consulted local solicitor Marshall Ronald, who contacted a law firm in Glasgow on their behalf.
'We were completely up front and open from the word go and asked for legal advice every step of the way because we knew we were in a grey area,' says Doyle.
At the suggestion of the Scottish lawyers, an email was sent to a loss adjuster for the duke's insurance company. He passed them on to a man called John Craig, who claimed to be representing the Duke. But, as they would later discover, he was far from what he seemed.
Craig agreed a reward fee of £2 million. Of this, £700,000 would go to the man in possession of the painting and the rest would be divided between Ronald, Graham and Doyle, and the go-betweens Frank and J.
The first step was for those holding the painting to prove it was the real thing — so, they produced a 'proof of life' video of the kind more usually associated with kidnappings.
'They filmed the painting laying on a bed with that day's newspaper next to it,' says Graham.
'Then a man's hand appeared and turned it over to show all the markings and writing on the back, which proved it was genuine.'
It was encouraging to know the Madonna was still in one piece but, sadly, the duke would not live to see the return of the painting that meant so much to him — he died after a short illness in September 2007.
Graham and Doyle were told the retrieval should still go ahead. All they needed was the cash to pay the holder of the painting. This was provided by Ronald, who told them he had borrowed it from a friend.
So it was that one of the most unlikely transactions the art world has ever known unfolded.
On October 3, 2007, with several plastic bags of banknotes stuffed in the boot of his S-type Jaguar, Graham drove to the car park of a Merseyside pub, where he gave the cash to the go-betweens.
'I didn't know who these people really were and I didn't want to know,' he says. 'If they had tried to tell me, I wouldn't have listened. I wasn't there to catch criminals; I was there to get the painting back.'
Four hours later, once the go-betweens had examined the money for tracking devices and to make sure it wasn't counterfeit, Graham and Doyle met them in another car park, where the painting was handed over in a large pink box.
After checking it was, indeed, the Madonna, the pair wrapped it in protective acid-free tissue paper provided by Ronald, put it in a port-folio case and placed it on the back seat of the Jaguar.
'It was unbelievable to think we had a Leonardo in the car,' says Graham. 'I rang Marshall Ronald and said: "The lady is on her way." '
They were due to deliver the painting that evening to the offices of the Glasgow lawyers who had advised them on how to proceed, but a heavy rainstorm forced them to abandon their journey just outside Dumfries, 80 miles short of their destination.
And so they stayed overnight at that country hotel, with the painting perched on a dresser.
'It was a weird night,' says Graham. 'We went through every emotion. We got a bit scared, we even got a bit religious, because it's a religious painting, isn't it? We didn't really sleep at all.'
The next morning, with Graham wearing his lucky tie and the Madonna once again on the back seat of the Jaguar, the two men finally reached the Glasgow law firm and handed over their prize to the late Duke's representative, John Craig.
But far from receiving their invitation to a grand re-hanging ceremony at Drumlanrig Castle as they had been promised, they were in for a shock. Within minutes, the room was full of policemen.
Graham and Doyle were handcuffed and taken into custody. They soon discovered why.
Far from looking out for their interests, Ronald, who was also arrested, had become obsessed by the fortune he believed he could make from what he referred to as the 'art project'. As was later revealed in court, unbeknown to Graham and Doyle, he had negotiated himself a secret extra payment of £2.5 million — or so he thought.
In fact, John Craig was an undercover policeman who had recorded conversations in which Ronald described the underworld figures they were dealing with as 'volatile people' who might 'do something very silly' if the painting was left in their hands.
By saying this, he was perceived to be in some way threatening the duke's family that the Madonna would be destroyed if millions weren't paid for its return.
Thus he laid not only himself but Graham and Doyle open to charges of extortion.
It took two-and-a-half years for the case to come to court, during which time Graham and Doyle's businesses were seriously disrupted and their debts mounted.
And during the eight-week trial, which began in March 2010, Doyle's elder brother Joe and Graham's wife Susan passed away.
'My wife died not knowing if I was found guilty or not guilty,' says Graham.
'When we got the painting, it had been wrapped in a white sheet that had all the indentations and markings from the frame on it. I kept that in the car and when my wife was cremated I put it in the coffin with her. I thought it might get her a few brownie points with the big fella.'
Back in court, the case hinged on whether 'John Craig' had infiltrated an existing conspiracy or led them into a trap.
And while the police had taped conversations they believed suggested there had been a conspiracy, Graham had recorded a meeting in which Craig assured them about the legitimacy of the operation.
At the end of the trial, the jury found in their favour: Graham, Doyle and Ronald were cleared. In court, however, it was revealed that far from borrowing the money needed to pay off the man who had the painting, Ronald had taken it from his law firm's client account.
He was subsequently struck off for doing so.
'He was guilty of being a very greedy man,' says Graham.
The two private detectives continue to insist they are entitled to a reward for recovering the painting and have offered to take lie-detector tests to remove any doubts the current duke might have about their entitlement to it.
Asked about this last week, a spokesman for the Buccleuch estate declined to comment.
Graham has been talking to a scriptwriter about the possibility of a TV drama based on their story. And remarkably, for all the trouble she brought them, he is hoping to renew his acquaintance with the Madonna.
Since the pair were not invited to the opening of the London exhibition earlier this month, and the advance tickets have sold out, that is unlikely to happen any time soon.
'I would like to have gone and seen it again,' says Graham. 'After all, we did spend the night together.'