Web Art Academy Competition Winners – Winter 2017

Thank you!
Big thanks to all Web Art Academy Survey participants. All entries are listed here »
We are also grateful to all supporters, who voted for the winners.
And the Winners are: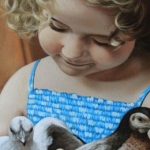 Katerina Bukuros
http://webartacademy.com/i-want-to-devote-my-whole-life-to-painting
"I want to devote my whole life to painting. I'm 28 years old. I have been engaging in drawing 6 years. Now, I'm looking for a way to improve my drawing and painting skills. In my country, I could not find the proper art tuition, but I am inspired by your courses. I paint intuitively, as I do not have required knowledge in academic drawing. Without that knowledge it's difficult to depict people properly. …"
---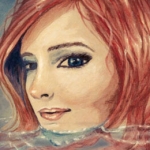 Jeanett Flynn
http://webartacademy.com/the-missing-puzzle-piece-of-my-soul
"Since retiring I have had two main focuses in my life – my family (especially my six wonderful grand children, plus a new little one on the way), and art.
Over the past few years my artistic tool of choice has been my camera. I have spent much time learning all I can to become a better photographer. I really love it, but I have also felt like something is seriously missing. There has been a piece of the creative puzzle of my soul that has been missing and makes me feel not quite whole. I yearn to fill that missing piece in. I yearn to feel whole again. The creative spirit in me is calling. It is saying "don't give up". I need to pursue art in a way beyond photography. …"
---
Please join us to congratulate the Winners!


Kind regards,
Natalie Richy and Vladimir London
Web Art Academy tutors