Art is a refection of the Artist

Feedback from Peter
My story is one of being inspired by my mother who painted landscapes in the home until she suffered from Alzheimer, which ended her journey but started mine.
Though I have been to an art school decades ago an was given a one man exhibition – it was disappointing as the training only resulted in modern low grade work.
The desire for traditional teaching has always been there, but work, career, family, religious commitments and personal difficulties always blocked the demands needed to get any foot hold into the world of art.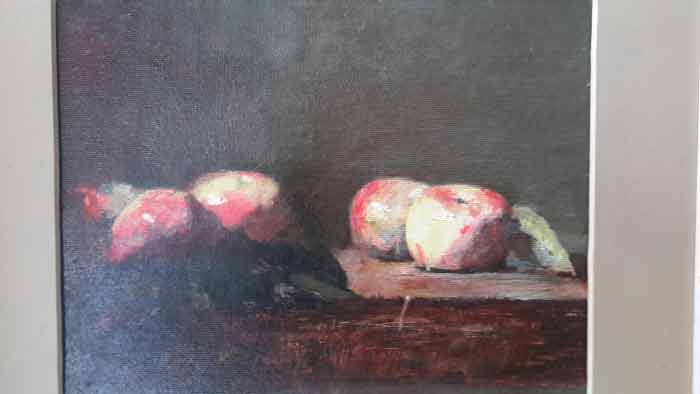 I want to create artwork that will uplift the viewer from the everyday realities of life and perhaps communicate something meaningful, to do that I need the foundations of this web course and the structure provide to reach these goals for the benefit of whoever enjoys the paintings that will finally be revealed through this training….the painting shown is a copy done many years ago, thank you