Classical painting techniques in Renaissance. Foreshortening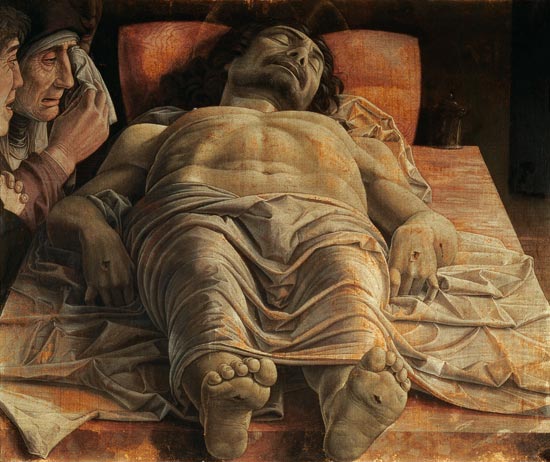 Classical painting techniques in Renaissance – Foreshortening
Part 4
Foreshortening refers to the visual effect or optical illusion that an object or distance appears shorter than it actually is because it is angled toward the viewer.
Although foreshortening is an important element in art where visual perspective is being depicted, foreshortening occurs in other types of two-dimensional representations of three-dimensional scenes. Some other types where foreshortening can occur include oblique parallel projection drawings.
Figure F1 shows two different projections of a stack of two cubes, illustrating oblique parallel projection foreshortening ("A") and perspective foreshortening ("B").
This technique was often used in Renaissance painting.