"I'm back in the saddle again!" – Steven Tyler

Feedback from Luis Samaniego
Fame and money was never something I sought after with painting. It was always more about creating something personal and tangible that showed a part of me, or reflected a time in my life. Some people sing or play instruments, and I always found art to be a wonderful outlet and almost meditative in a way. I miss the mentality and confidence I had as a painter, and I find myself wanting to release the creative work I have in my mind without having to worry about the basics of painting nor the techniques themselves. Currently, I feel like I'm holding back on the canvas. I want to be able to wake up and paint, no holding back.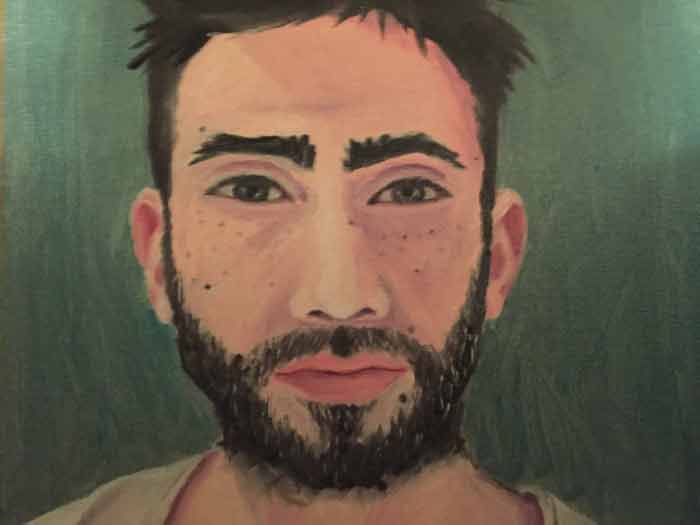 I used to study art in high school and was pretty good in my opinion, but I got denied acceptance into an art college in Florida. I was distraught and went on to study and graduate with a degree in Graphic Design. I still do that now, but have since moved to NYC from South Florida and have found an itch to take painting seriously again. I had to start from scratch: beginning with drawing and composition, and now moving onto actual oil painting. I've been fascinated with oil painting since I was a teenager but never actually touched the medium. Needless to say it was difficult jumping back on the horse. Graphic Design is nice, it let's me create something, but it's for someone else. It's not personal.
I've created a couple portraits over the last couple weeks but I know they're nowhere near where they could be. I feel I have much potential, but I just need to get more hands on and have some guidance. It has taken me weeks JUST to learn about different mediums (who'd a thought oil mediums were so complex), which I haven't even mastered yet, and I'm still learning how to mix color properly, specifically to get accurate skin tones.
If I win this, I would be really grateful and know you'll see some great work coming from me 🙂
My favorite artists are Monet, Renoir, Degas, etc. And John Singer Sargent. Mostly because of the use of colors and textures.
I want to move onto larger canvases. Right now just using 9×12 canvas boards for practice. I'd like to learn more about creating more pronounced brushstrokes/brushwork in my paintings.
facebook.com/LuisS1175