Never Give Up Again

Feedback from Gil
I am a full-time caregiver for my old father and a sister for about two years now.

I have always been interested in drawing and painting since I started school at the age of 7. My drawings were often selected by my teachers for display in the classroom and there was once I was asked to draw a picture for our school exhibition.
However, my parents like most other parents at that time do not think well of art subjects. So it was only after I had completed my former education that I decided to pursue my interest.
Unfortunately, my experiences were discouraging. After dropping out from the third part-time courses that I had signed up, I gave up all hopes of ever been able to draw and paint.
Luckily, a visit to a cultural centre during an overseas trip many years later re-ignites my love to draw and paint.
There I saw a lady painting in a room with an assistant selling her paintings along the corridor. The peaceful environment coupled with the beautiful paintings left an unforgettable image in my mind's eye.
Shortly after returning home, I chanced upon a lady teaching acrylic painting in a craft shop. The way she described how the course is being conducted fits what I had been searching for and I decided to sign up for the course despite that it will not teach me how to draw and it is not fine art.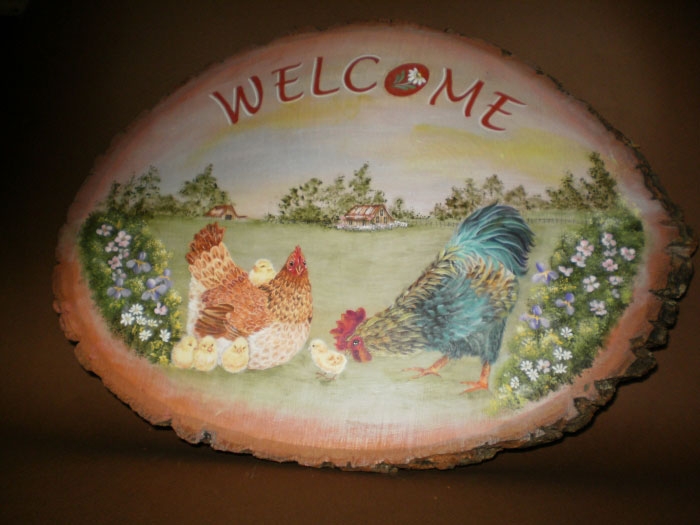 Attached is one of the paintings which I had done under my teacher's guidance. Although I like this form of art but I wish to be able to paint like the old masters whose paintings are always a great pleasure to look at. Also like the old masters, I would like to draw and paint biblical/religious drawings and paintings for God.
To achieve my goal, I did go for drawing and oil painting lessons subsequently. Unfortunately, I had to stop recently due to an injury.
Whilst waiting for the injury to heal, I stumbled upon the Drawing Academy course. I find the course very informative and a great help for what I hope to do and signed up for it immediately. I need the Web Art Academy course to further help me realize my dream.
My sincere thanks in advance to all who help to make my dream of drawing and painting for God come true by voting for me.
Gil