Oil painting materials: CANVASES and STRETCHERS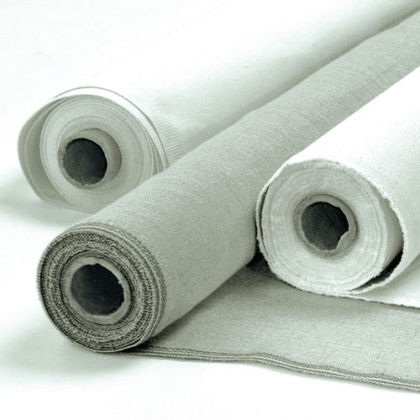 Oil painting materials:
CANVASES and STRETCHERS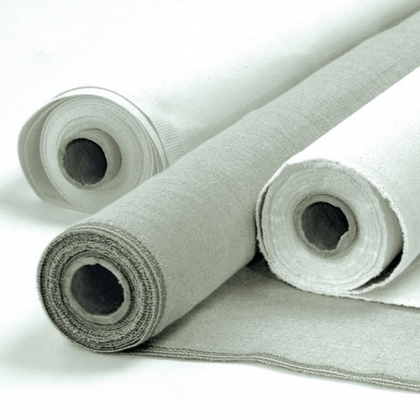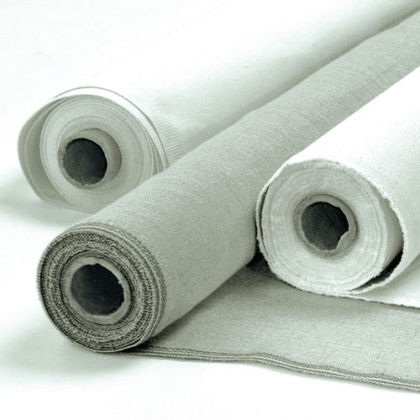 Grain.—The question of grain is not easy to speak about without the canvas, yet it is often a matter of importance. There are many kinds of surface, from the most smooth to the most rugged. Some grain it is well the canvas should have; too great smoothness will tend to make the painting "slick," which is not a pleasant quality. A grain gives the canvas a "tooth," and takes the paint better. Just what grain is best depends on the work. If you are going to have very fine detail in the picture use a smoothish canvas; but whenever you are going to paint heavily, roughly, or loosely, the rough canvas takes the paint better. The grain of the canvas takes up the paint, helps to hold it, and to disguise, in a way, the body of it. For large pictures, too, the canvas must necessarily be strong, and the mere weight of the fabric will give it a rough surface.
Knots.—For ordinary work do not be afraid of a canvas which has some irregularities and knots on it. If they are not too marked they will not be unpleasantly noticeable in the picture, and may even give a relief to too great evenness.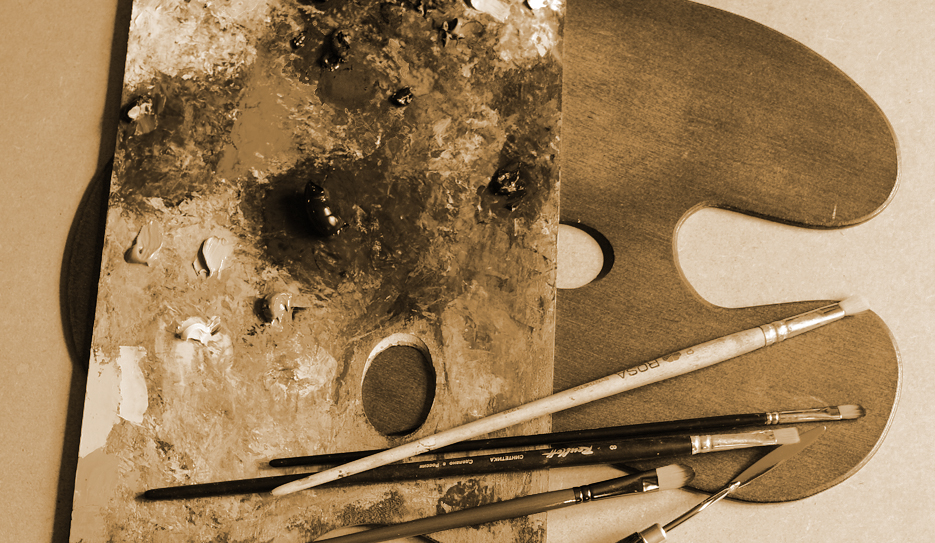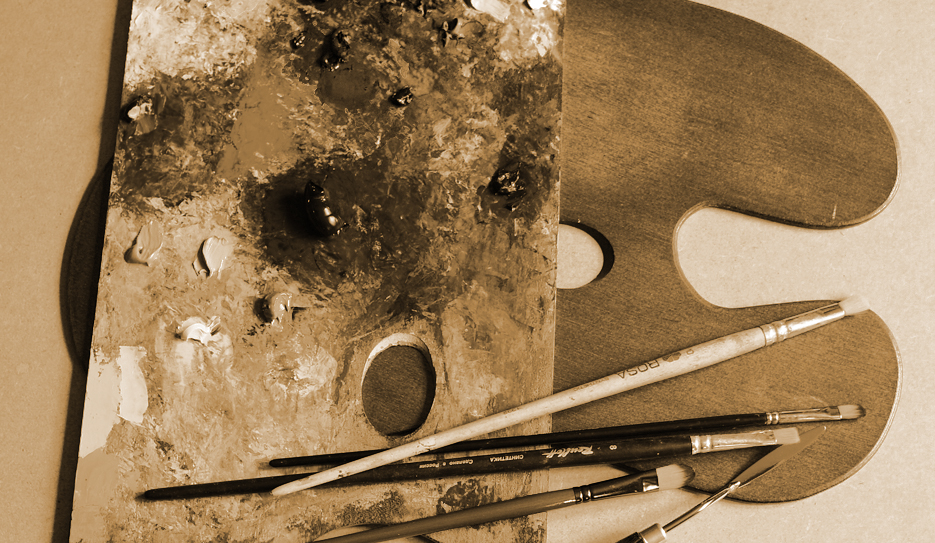 Twilled Canvas.—The diagonal twill which some canvases have has always been a favorite surface with painters, particularly the portrait painters. This grain is a sympathetic one to work on, takes paint well, and is not in any way objectionable in the finished picture.
The best.—The best way is to try several kinds, and when you find one which has a sympathetic working quality, and which has a good effect in the finished picture, note the quality and use it. You will find such a canvas among both the rough and smooth kinds, and so you can use either, as the character of your work suggests. It is well to have both rough and smooth ready at hand.
Absorbent.—Some canvases are primed so as to absorb the oil during the process of painting. They are very useful for some kinds of work, and many painters choose them; but unless you have some experience with the working of them, they are apt to add another source of perplexity to the difficulties of painting, so you had better not experiment with them, but use the regular non-absorbent kinds.
Old and New.—The canvas you work on should not be too freshly primed. The painting is likely to crack if the priming is not well dried. You cannot always be sure that the canvas you get at stores is old, so you have an additional reason for getting a good stock and keeping it on hand. Then, if you have had it in your own possession a long while, you know it is not fresh. Canvas is all the better if it is a year old.