The great oil painting techniques of Old Masters

Ever since the knowledge of the great oil painting techniques of the Renaissance was so mysteriously lost, about the end of seventeenth century, artists have been trying vainly to rediscover the methods of such masters as Titian, Rubens, Rembrandt and Velasquez, as well as of their predecessors–Jan Van Eyck, Memling, Giovanni Bellini and others, though not allowing for the same facility of execution on a large scale, were nevertheless were nevertheless equally as brilliant and durable.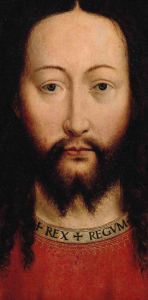 It has been evident to every artist who has worked in the medium of oil paint for the last two centuries or more, that certain qualities of color and modelling and brilliance of surface which seem to have been the common Possession of earlier schools of painting, were, with the resources currently at their disposal, completely beyond their power to recapture. Whatever genius, or gift for artistic expression they may have possessed, there was, without question, something lacking in the quality of their works, something missing in the material on their palettes. There is a tragic mass of testimony on the subject of the struggles the artists of the eighteenth and nineteenth centuries had with their technique; and there are artists of the twentieth century, who, even in the midst of the confusion of standards that surround them, realize, like their confreres of the last two centuries, that the key has been lost.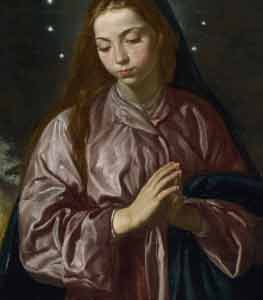 Obviously, where there is no record of the facts, it cannot be authoritatively stated that any master painted in any particular way, or that the technique or medium referred to is identical with that of the master in question. All that we can know today must be deduced from the evidence of available material–first through the careful study of the paintings themselves, then through analysis of all authentic documents to be found on different techniques and by thoroughly testing by experimentation all such formulas, materials, and even hints at technical methods, contained in these texts. Finally, there are a number of scientific methods of examining pictures which yield additional information that can serve to confirm or disprove inferences and conclusions from the other data.
There remained the technical treatises on the subject of painting and its processes. Very few of these gave adequate material to form the basis of practical experiments. One of the most pertinent was the manuscript De Mayerne "Pictoria, sculptia et quae Subalternarum Artium," written in 1620. This author has the great advantage of having known Rubens, who, it appears, gave him several notes on his formulas. But de Mayerne is an unsatisfactory writer; he was often too concise to be clear, and in the passages which were of particular interest, the text was thoroughly confusing. A book by Le Sieur Watin on the subject of technique– "L' Art de Faire et d'Employer le Vernls ou l'Art du Vernisseur," edited in 1772, contained material of more interest, for a house painter than for an artist, and furthermore his formulas covered a period of mediocrity in pictorial technique. The treatises of Bouvier and Paillot de Montabert that appeared in 1830 and 1832 gave the same information as Watin, nothing more. But, J.L.F. Merimee, the father of Prosper and author of "De la Peinture a l'Huile," published in 1830, was more original. He had travelled a great deal and made an intensive study of the old paintings.
As to the modern treatises on the formulas of the old masters, these are little more than interesting compilations of isolated, ancient texts. Because the authors deal here in theory they often contradict themselves to such an extent that the painter today cannot learn from these texts a single exact procedure. In general they tend to indicate what should not be done (and even in this they are often wrong) and they never make a clear statement of what is right to put into actual practice. Their chief value lies in certain quotations that are to be found in them and in the bibliographies they furnish. But they do not, in themselves, offer any practical solution for the artist today, which is the real objective of our studies.