Therapist needs a little help

Feedback from Mimi Rodriguez
Been a mental health / behavioural health therapist for forty years. Some days are tougher than others. Paint has brought me peace amid the struggle of life on lefe's terms.
I began painting two years ago when an artist friend set me up with materials and her generous friendship and guidance.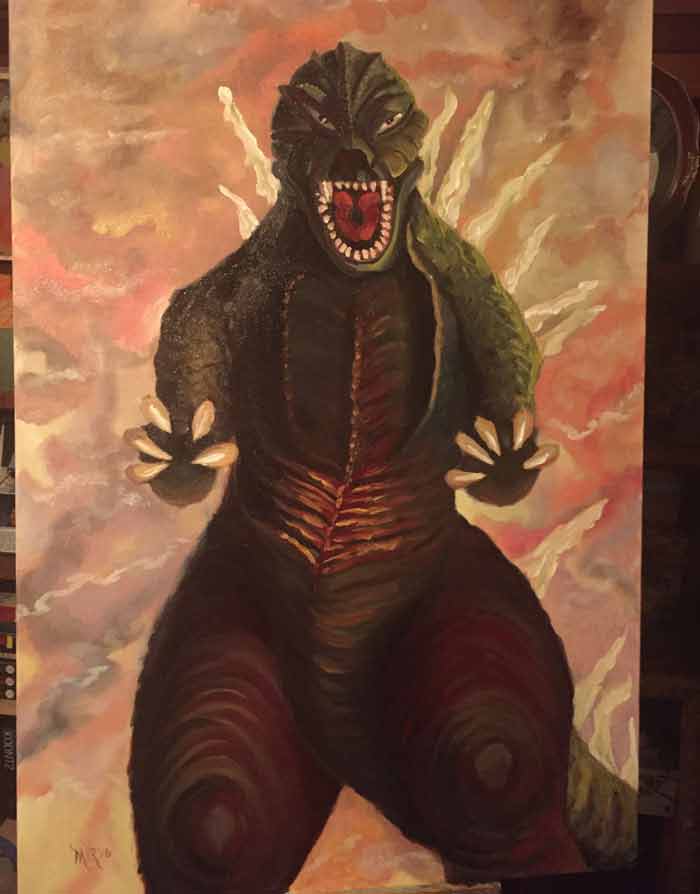 I have wanted to reflect the beauty that surrounds us. I love still life and portraiture, and delight in each new project.
This offering is a gift to my grown son who spent countless hours with his now deceased father watching Godzilla movies. He specifically requested a large painting of the beast! I couldn't imagine where to start, so watched movies and scanned the internet for images to guide me. At the end of the project, what I have to say is, "wow! So fun!" He is super pleased and posted on his facebook that "my mom is cooler than yours", because of the effort. It was one of my happier moments.
I love to paint. It would be so great if the product pleased others. And since my house is filling with the stuff, how amazing would it be to be better.
Please vote for me:
Like, Tweet, G+1, Pin or leave a Comment on this page!