World traveler artist

Feedback from Erica Angela
My mother used to make doodles of faces or eyes every time she was on the phone. I never realized how well she could draw until I was older. She never did any other form of art except those mindless phone call doodles.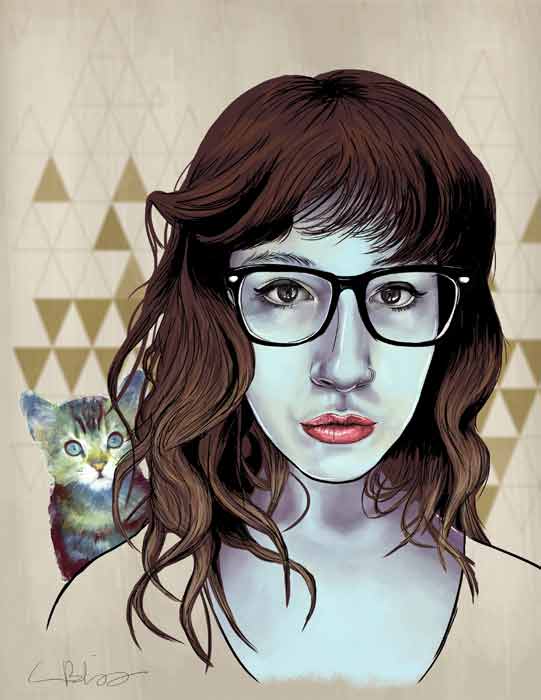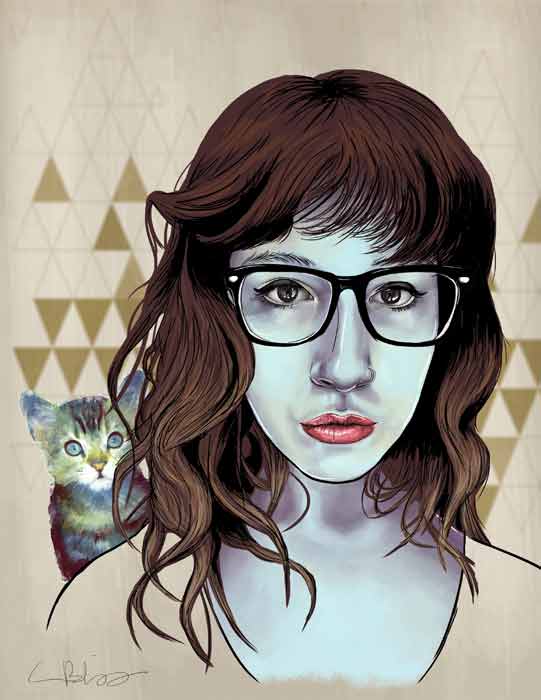 I have loved drawing since I was a child, and worked very hard from 10 to 18 to become good at drawing. I went to school for art, but was pressured to get a "real" education and received a degree in Industrial Design.
It was not my calling, but I did get to study painting and art history for a semester abroad in Florence, Italy.
That sparked my lust for travel and after university I left the U.S. to travel the world.
After 3 years in Central America, South America, Australia, and South-East Asia I met my husband. We spent another 4 years in Cambodia and we started a family. Most of my time was (and is) spent raising our daughter.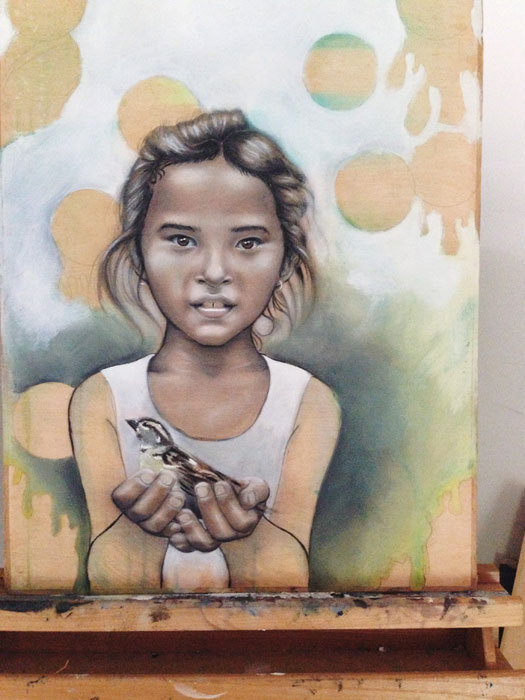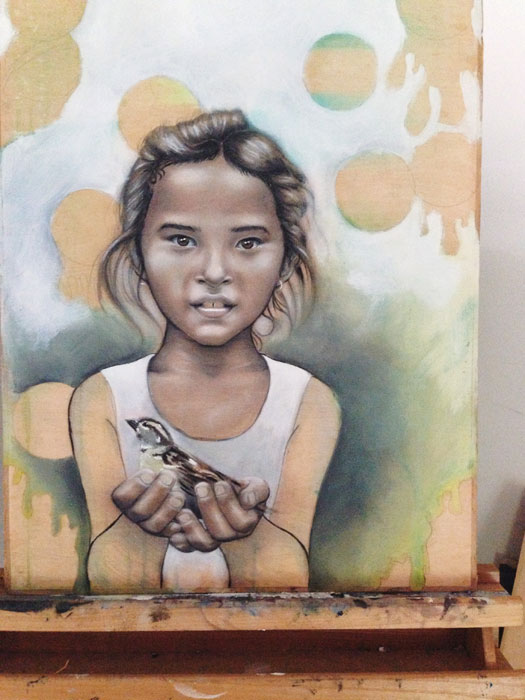 I still do digital painting on the side for extra money, but haven't picked up an oil brush in a long while. I'm 30, we have just moved to France, my daughter is ready for school, and I have a new spot in the garden next to the barn for my very own art studio. I can't wait to buy my supplies and get started on painting!
I don't want to let my talent wane like my mother did, I want to utilize my passion for art and start creating.
My main challenge in art is Caravaggio, John Singer Sargent, Rembrandt, Klimt. Love the use of black.
I taught myself to oil paint. I would like to know how they were taught in the old academies, but also how to oil paint in a contemporary way.
ericaangela.com