Fine Art video lessons: figurative oil painting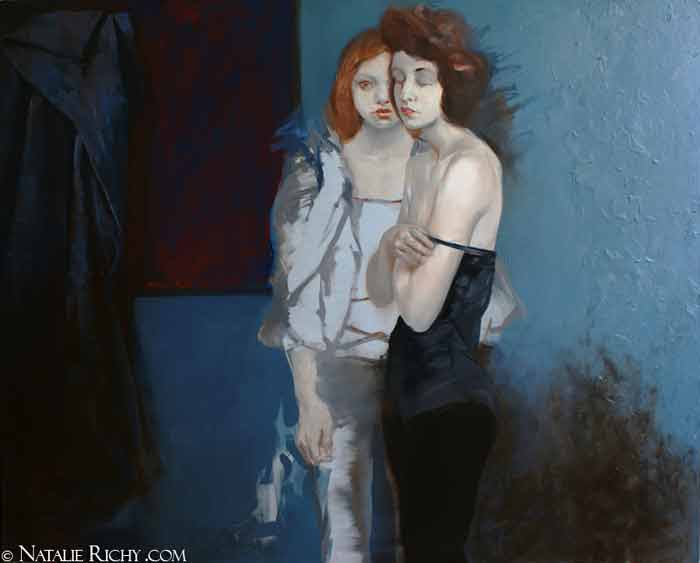 This Video shows the creation of the figurative painting.
The canvas is toned with a thin layer of oil imprimatura, and the two figure drawing is done in sanguine. The oil painting approach is one of simplification of form and colour. In contrast to the clarity with which Natalie describes faces, details of the dress and drapery are done in loose brushstrokes and are stylised impressionistically. The composition of the painting is located in fictive surroundings. The elegant blue colours in the painting suggest nostalgia, which ads imaginative and aesthetic significance. Natalie brought to this figurative picture a modern sensibility, impressionistic effects and painterly fluency.