I have been drawing and oil painting for 20 years

Precious Brother
I have been drawing and oil painting for 20 years with no real direction. I also have worked a job where I traveled so no time to do my art.
Now we are retired and my husband got me the Drawing Academy and Web Art Academy art courses.
I have improved so much, but am still learning please let me know what needs to be done on my brothers painting. Thank you so much for these classes.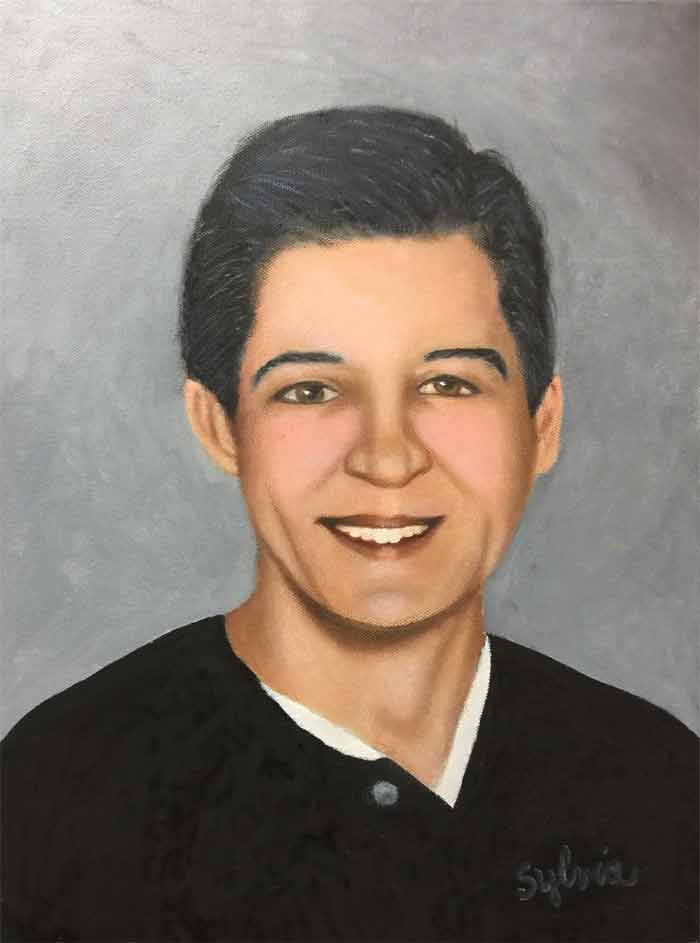 Dear Sylvia Brumfield,
Thank you very much for the wonderful portrait in oil.
It is very good, great job!
There are few things you may consider when doing portrait paintings.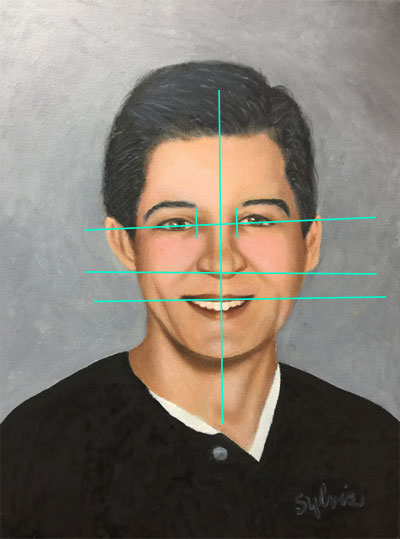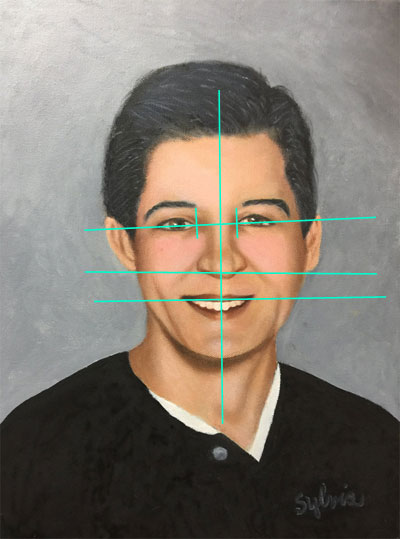 Constructive drawing.
If you draw a virtual central line of the face that goes from the top of the forehead to the bottom of the chin, you would notice that the face is not symmetrical. One eye is closer to the nose than another.
There is also a misalignment of eyes, one bing a bit higher than another. The same can be said about ears.
To avoid constructive drawing mistakes, you can do preliminary drawings actually marking virtual helping lines of symmetry and levels of eyes, ears, etc.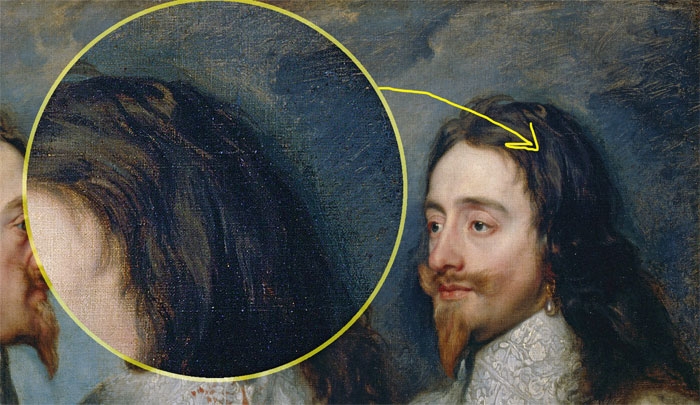 Also, when choosing colors, you may think how to achieve dark tones without using black paint.
You can see that the Old Masters used combinations of brown paints mixed with other dark pigments to keep colors even in the darkest areas of painting. When color goes black, the depth is lost and oil painting becomes "flat".
Keeping colors gives the depth to an artwork.
This also can be achieved by doing multiple transparent glazing layers on top of an under-painting.
Once again, thank you very much for your beautiful artwork.
To your creative success,
Natalie Richy
Enroll in the Web Art Academy Course:
Three Monthly Installments
Pay for the course in 3 easy installments
Receive 4 new videos monthly (12 in total)
Incredible discount – $3,287
Bonuses – Fine Art eBooks and Videos
Personal coaching by Web Art Academy Tutors
Web Art Academy Diploma of Excellence
Full membership after the 3rd month
Total cost: $291 (three $97 installments)
Complete Course -
BEST VALUE
Get all video lessons for a one-time payment
Instant access to all Video Lessons and Bonuses
Incredible discount – $3,321
Bonuses – Fine Art eBooks and Videos
Personal coaching by Web Art Academy Tutors
Web Art Academy Diploma of Excellence
Full membership from day one
Total cost – Only $257


To Your Creative Success,
Natalie Richy and Vladimir London
Web Art Academy Founders