Painting by Arjumand Qazi

Regional Pick – Dancers Collection
I love the expression of inner joy that one sees on the faces of dancers when they are performing what they love. To capture those precious moments, I decided to paint a series called the 'Dancers Collection'.
I am a self taught artist who paints as a hobby and haven't sold anything yet. I have joined the Drawing Academy and the Web Art Academy to learn techniques from the masters and I must say I am very glad that I did as I am learning new things every day.
In my series, one of the paintings is a dancer from the region of Pakistan and India where this form of classical dance i.e. Kathak is very popular and can only be performed by very seasoned and technically well trained dancers.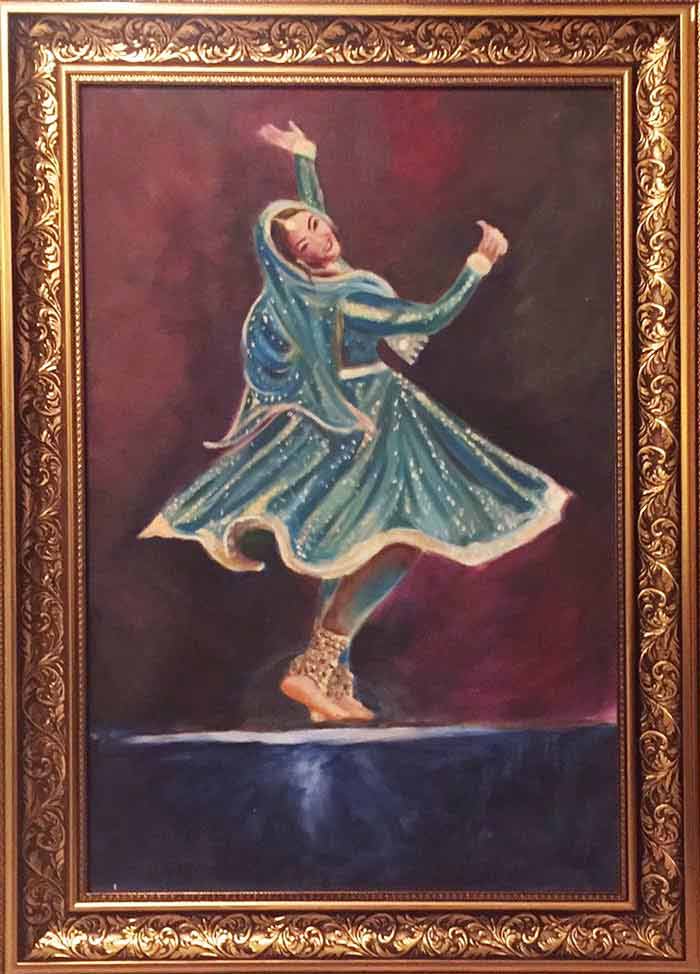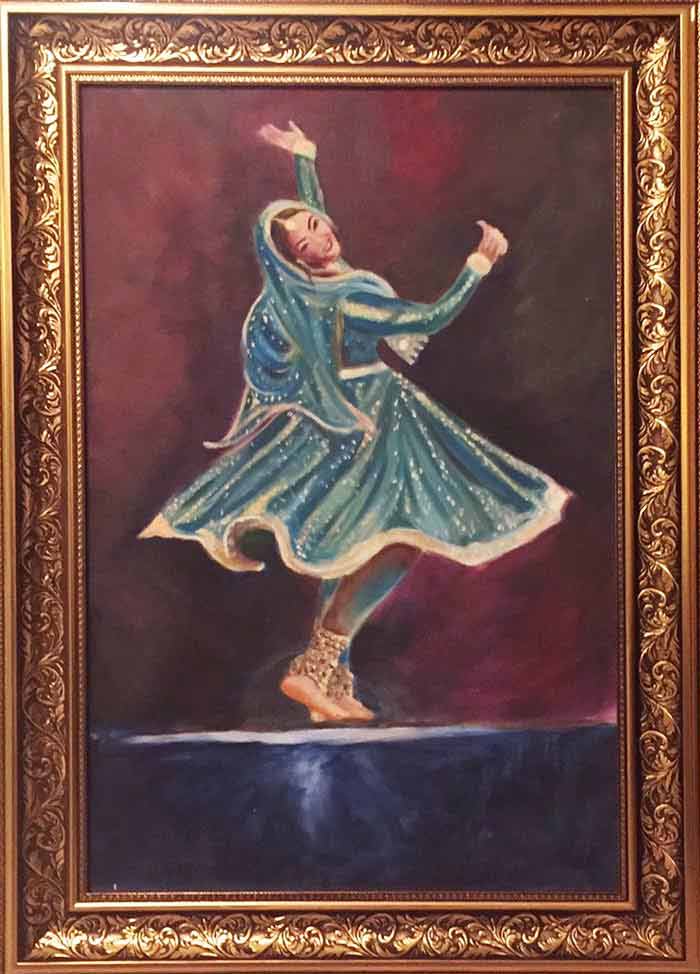 Kathak dancers are beautifully dresses in ornate outfits with elegant jewellery and small bells on their anklets which are called 'ghungroo' and they master the art of controlling the ringing of these small bells with the movements of their feet. The dress they wear has a frock like top called the 'peshwaz' and on the legs are a tight garment called 'tung pajama'.
These dancers traditionally performed in the courts of the rulers i.e. Kings, Rajas and Nawabs of India. While the courts of these rulers are no more, they dance at theaters and auditoriums and can be seen in movies of the region.
Warm regards,
Arjumand Qazi
Enroll in the Web Art Academy Course:
Three Monthly Installments
Pay for the course in 3 easy installments
Receive 4 new videos monthly (12 in total)
Incredible discount – $3,287
Bonuses – Fine Art eBooks and Videos
Personal coaching by Web Art Academy Tutors
Web Art Academy Diploma of Excellence
Full membership after the 3rd month
Total cost: $291 (three $97 installments)
Complete Course -
BEST VALUE
Get all video lessons for a one-time payment
Instant access to all Video Lessons and Bonuses
Incredible discount – $3,321
Bonuses – Fine Art eBooks and Videos
Personal coaching by Web Art Academy Tutors
Web Art Academy Diploma of Excellence
Full membership from day one
Total cost – Only $257


To Your Creative Success,
Natalie Richy and Vladimir London
Web Art Academy Founders