Old Masters techniques – Rembrandt's Oil Painting Techniques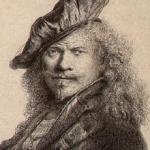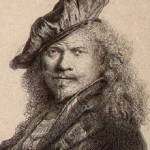 Rembrandt, who is thought to have learned from Jacob van Swanenburgh and Pieter Lastmann, no doubt took stylistic cues from the Flemish Technique, the Venetian Technique, and the Direct Painting Technique. When observing his work, one can see that he experimented freely with them, moving between them, but he most certainly employed them all. Over time, as he learned each method, he incorporated aspects from all into a his style—while, of course, adding innovations of his own.
Some of his paintings utilize wood as a canvas, as was common with the Flemish Technique, which he appears to have used predominantly in those works. In addition to this, a few of his small studies on wood panels seem to have utilized a variation of the Direct Painting Technique. His larger works, which appeared on canvas, employed both the Venetian and Direct techniques.
The primer used on wood panels in the Flemish Technique is white, with the first coat being created by glue chalk gesso. This material could be sanded liberally, smoothing out the irregularities of the panel's surface. Once it was smooth, a layer of white lead in linseed oil could be applied; sometimes this was tinted with black, Raw Umber, or earth red, and it was usually covered with a transparent brown imprimatura.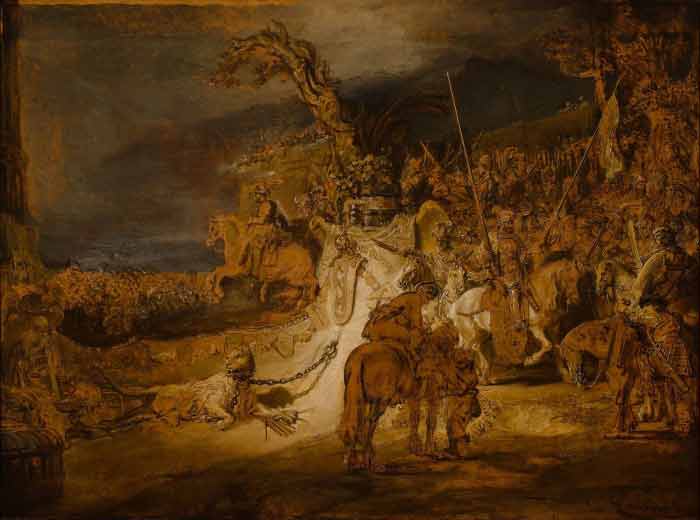 Rembrandt was a very creative person, and most likely varied his technique as he moved from piece to piece. He usually started with transparent browns, however, staying in monochrome while he conceptualized the design of the picture and established masses of dark and light. He often employed opaque white to create the strongest lights while in this stage (part of the imprimatura).
The work was, after the above was completed, almost always allowed to dry before he proceeded further, then colour was added over the brown underpainting; Rembrandt worked from back to front rather than moving over the whole picture at once. He was a master of manipulating the qualities and levels of transparence and opacity, drawing on the full potential of the under-glow of light coming through transparent colour. Like many artists, he built up opaque lights heavily when creating brightly lit areas, modifying highlight colours with subtle glazes, semiglazes, or scumbles, so that the end result was almost three-dimensional in its implication of depth.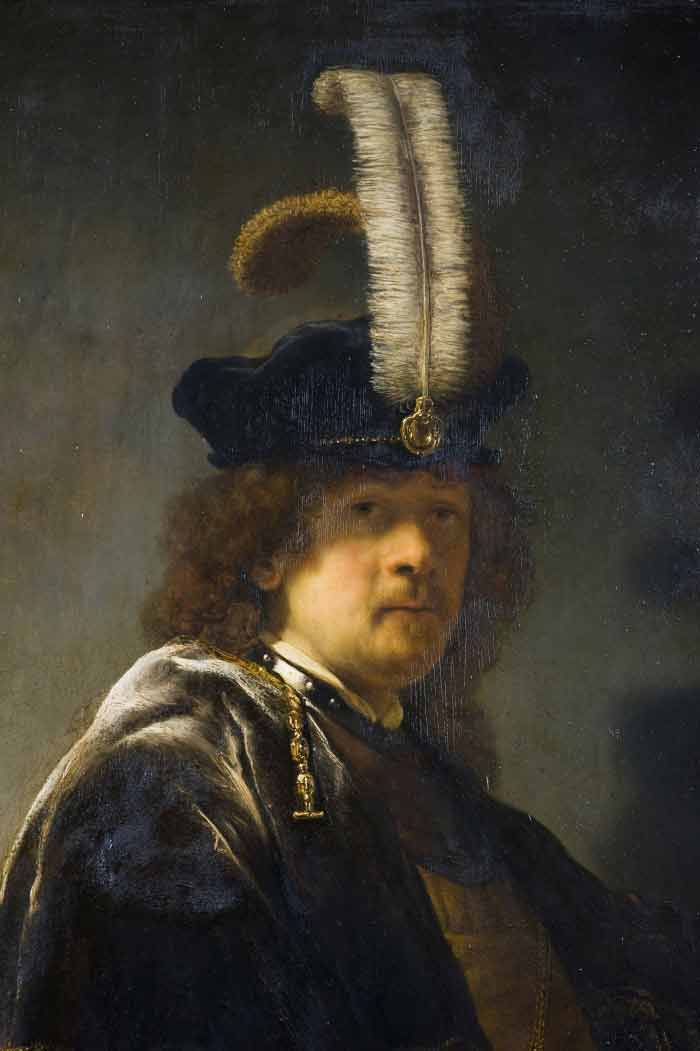 One of Rembrant's notable innovations was his use of a sharpened brush handle to scratch through wet paint in order to indicate bits of hair, a technique seen in many of his portraits, which revealed bits of primer and/or imprimatura. These paintings show us that he followed no one single procedure, but chose based on the end result, the final effect, he desired for the piece.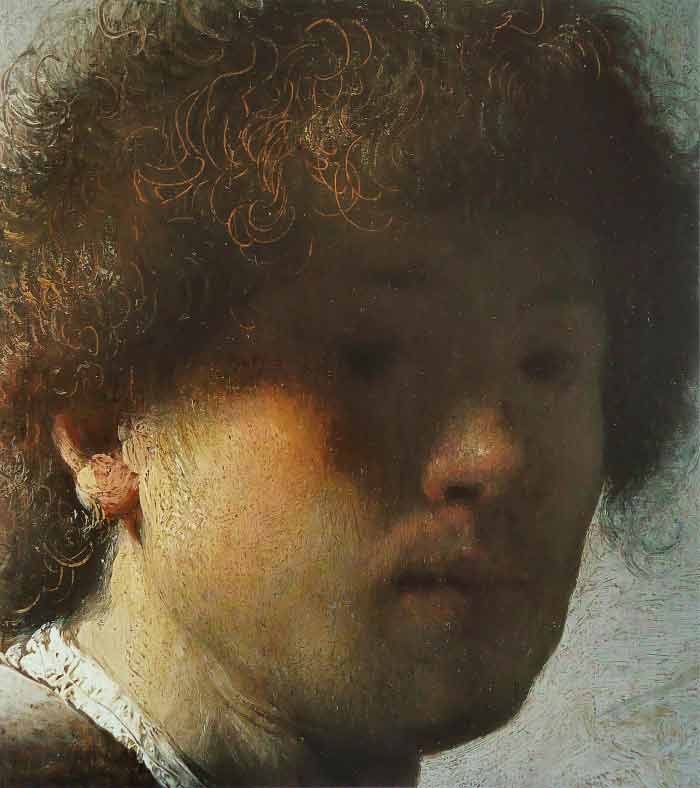 Not long after he mastered the aforementioned innovation, he began building up the opaque passages in his lights more heavily. Today, he is famous for texturing his highlights to enhance the three-dimensional quality of surfaces and skin. This texture can be replicated by applying paint fairly heavily with large brushes, then softly passing a large, dry, soft hair brush over the surface of the paint, back and forth until the paint is no longer wet, or until the desired texture is attained.
Rembrandt took this technique even further by brushing glazes of red over these textured passages once they had dried, then wiping them off with a rag, so that tiny traces of red remained in the rough texture's crevices, even more closely mimicking real flesh.
Enroll in the Web Art Academy Course:
Three Monthly Installments
Pay for the course in 3 easy installments
Receive 4 new videos monthly (12 in total)
Incredible discount – $3,287
Bonuses – Fine Art eBooks and Videos
Personal coaching by Web Art Academy Tutors
Web Art Academy Diploma of Excellence
Full membership after the 3rd month
Total cost: $291 (three $97 installments)
Complete Course -
BEST VALUE
Get all video lessons for a one-time payment
Instant access to all Video Lessons and Bonuses
Incredible discount – $3,321
Bonuses – Fine Art eBooks and Videos
Personal coaching by Web Art Academy Tutors
Web Art Academy Diploma of Excellence
Full membership from day one
Total cost – Only $257


To Your Creative Success,
Natalie Richy and Vladimir London
Web Art Academy Founders