The Old Masters: Vermeer's Palette

Oil paintings techniques: Vermeer's Palette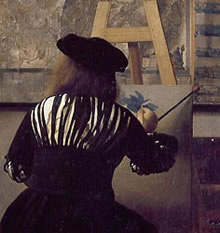 Johannes Vermeer was a Dutch painter who specialized in domestic interior scenes of middle-class life.
Vermeer was a moderately successful provincial genre painter in his lifetime.
He seems never to have been particularly wealthy, leaving his wife and children in debt at his death, perhaps because he produced relatively few paintings.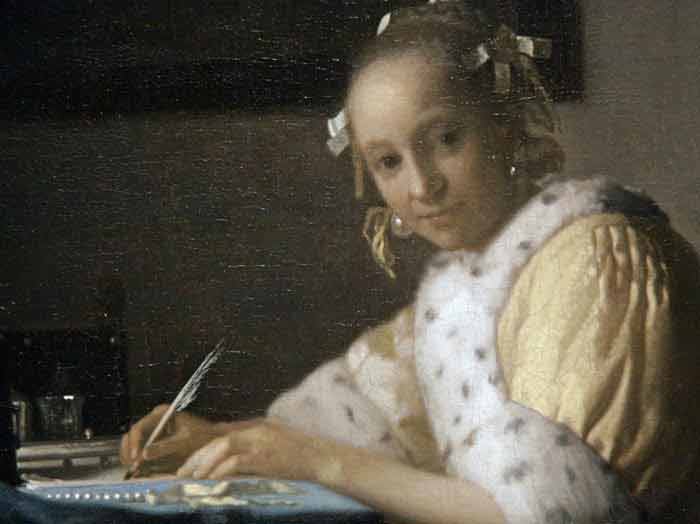 One aspect of his meticulous painting technique was Vermeer's choice of pigments.
He is best known for his frequent use of the very expensive ultramarine (The Milkmaid), and also lead-tin-yellow (A Lady Writing a Letter), madder lake (Christ in the House of Martha and Mary), and vermilion.
He also painted with ochres, bone black and azurite. The claim that he utilized indian yellow in Woman Holding a Balance has been disproven by later pigment analysis.
Vermeer's Palette:
azurite
carmine
charcoal black
green earth
indigo
ivory black
lead white
lead-tin yellow
madder lake
red ochre
smalt
ultramarine
umber
weld
verdigris
vermillion
yellow ochre
Enroll in the Web Art Academy Course:
Three Monthly Installments
Pay for the course in 3 easy installments
Receive 4 new videos monthly (12 in total)
Incredible discount – $3,287
Bonuses – Fine Art eBooks and Videos
Personal coaching by Web Art Academy Tutors
Web Art Academy Diploma of Excellence
Full membership after the 3rd month
Total cost: $291 (three $97 installments)
Complete Course -
BEST VALUE
Get all video lessons for a one-time payment
Instant access to all Video Lessons and Bonuses
Incredible discount – $3,321
Bonuses – Fine Art eBooks and Videos
Personal coaching by Web Art Academy Tutors
Web Art Academy Diploma of Excellence
Full membership from day one
Total cost – Only $257


To Your Creative Success,
Natalie Richy and Vladimir London
Web Art Academy Founders