What helped Michelangelo to keep creating masterpieces.

"The continuous and intense work could have helped Michelangelo to keep the use of his hands for as long as possible"
Dr Davide Lazzeri
Michelangelo's hands were 'riddled with arthritis' from years of hammering and chiselling – but working until his death kept them flexible, doctor claims.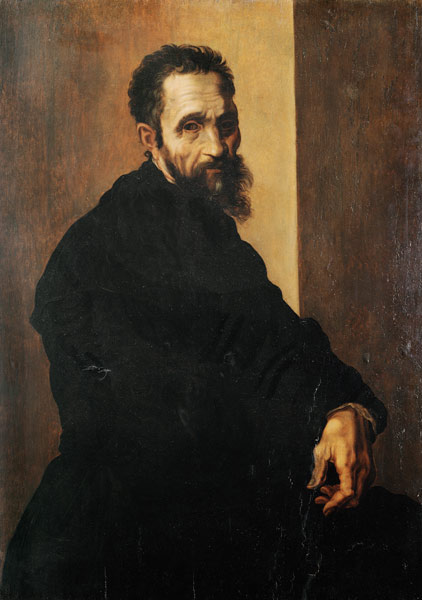 Michelangelo suffered from arthritis as he aged but addiction to work may have extended the use of his hands, an expert has claimed.
Three pictures of the great Renaissance sculptor and painter between the ages of 60 and 65 show evidence of osteoarthritis affecting the small joints of his left hand.
In earlier portraits of the younger artist no signs of joint deformity can be seen.
Dr Davide Lazzeri, a plastic surgery specialist at the Villa Salaria Clinic in Rome, said: 'It is clear from the literature that Michelangelo was afflicted by an illness involving his joints.
Letters written by the artist suggest his hand symptoms appeared late in life.
According to a letter written to his nephew in 1552, they caused him great discomfort.
Nevertheless he continued to create one masterpiece after another and was seen hammering only a few days before his death in 1564, three weeks before his 89th birthday.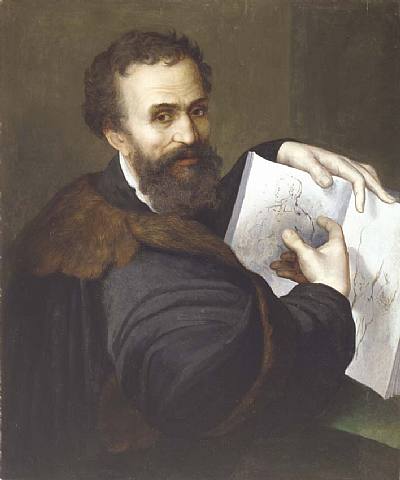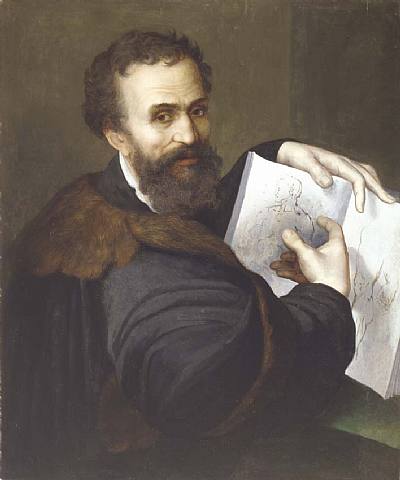 By then, he was unable to write, and could only sign his letters.
Dr Lazzeri, whose findings appear in the Journal of the Royal Society of Medicine, said the common illness would explain the loss of function.
'The diagnosis of osteoarthritis offers one plausible explanation for Michelangelo's loss of dexterity in old age and emphasises his triumph over infirmity as he persisted in his work until his last days,' he said.
'Indeed, the continuous and intense work could have helped Michelangelo to keep the use of his hands for as long as possible.'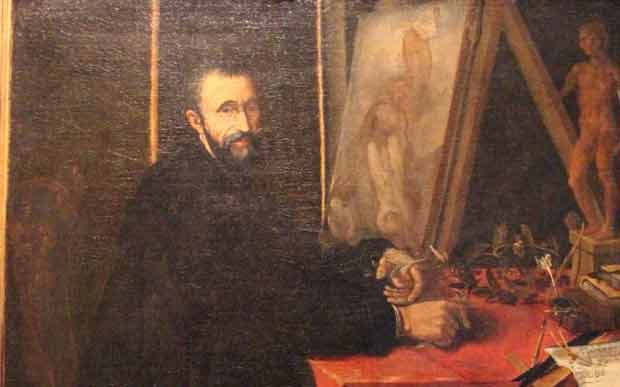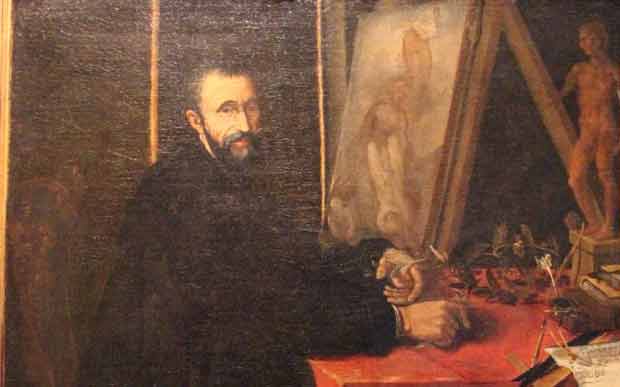 Previous studies have also linked the famous 16th century artist had autism.
Autism expert Dr Muhammad Arshad suggested Michelangelo suffered from Asperger's disorder, or high-functioning autism.
He described Michelangelo as 'aloof and a loner' and preoccupied with his own private reality.
'His single-minded work routine, unusual lifestyle, limited interests, poor social and communication skills and various issues of life control appear to be features of high-functioning autism or Asperger's Syndrome,' he said.
After K.PICKLES
Enroll in the Web Art Academy Course:
Three Monthly Installments
Pay for the course in 3 easy installments
Receive 4 new videos monthly (12 in total)
Incredible discount – $3,287
Bonuses – Fine Art eBooks and Videos
Personal coaching by Web Art Academy Tutors
Web Art Academy Diploma of Excellence
Full membership after the 3rd month
Total cost: $291 (three $97 installments)
Complete Course -
BEST VALUE
Get all video lessons for a one-time payment
Instant access to all Video Lessons and Bonuses
Incredible discount – $3,321
Bonuses – Fine Art eBooks and Videos
Personal coaching by Web Art Academy Tutors
Web Art Academy Diploma of Excellence
Full membership from day one
Total cost – Only $257


To Your Creative Success,
Natalie Richy and Vladimir London
Web Art Academy Founders