The Oil Painting Guide. Oil painting techniques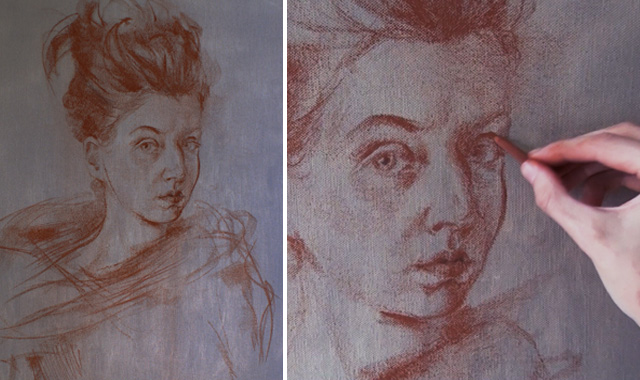 Oil painting techniques
Introduction

Welcome to the Web Art Academy Club!
We are fine art teachers Natalie Richy and Vladimir London, and have created the Web Art Academy for fine art students who want to learn traditional oil painting and drawing techniques.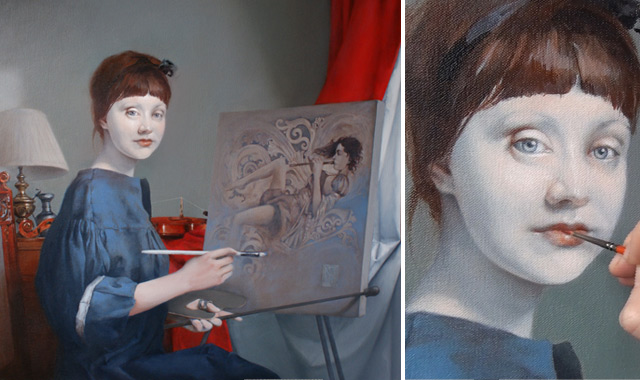 The fine art video lessons presented in the Club are valuable for both beginning and advanced students. If you have just recently started your fine art education, this course would be very helpful to obtain a good understanding of oil painting methods. If you already have knowledge and experience in painting, this course would still provide many advanced know-how strategies you could use to improve your painting techniques.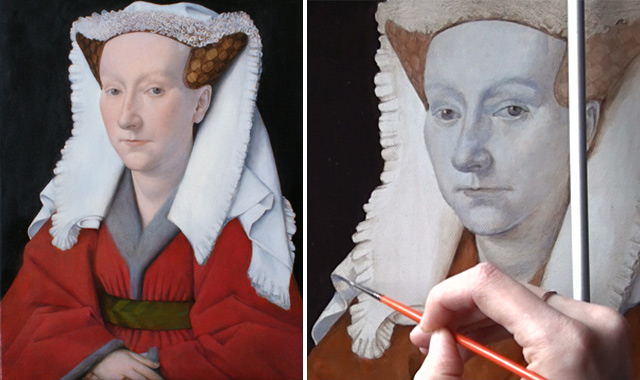 You will discover what oil painting is and what materials such as oil paints, painting brushes, mediums and solvents you should use;  explain to you in the multi-layer oil painting process as well as other oil painting techniques.
Before we begin with a description of the oil painting materials and oil painting process, we shall tell you why should you be listening to us today.

Natalie Richy and Vladimir London are both professional fine artists with extensive creative careers.
Natalie Richy graduated from the Latvian Academy of Arts and has participated in more than 30 fine art exhibitions internationally.
The figurative fine art in oil is her passion and speciality. She is working in realistic style using traditional oil paintings techniques. Natalie's paintings and drawings are held in private collections in Latvia, UK, USA, France, Russia, Lithuania, Denmark and Switzerland. She draws her creative inspiration from traditions of the old masters and shares those almost forgotten techniques with her students online. Natalie Richy presents all video lessons in the Web Art Academy Club.
You, as the Web Art Academy student, will discover traditional oil painting and drawing techniques by watching Natalie creating her paintings and drawings in front of the camera and explaining in detail the complete process. It is as good as sitting next to her, taking an individual educational session in a comfort of your home.
Vladimir London is the co-founder of the Web Art Academy has devoted his time and talents for this educational institution. His 15 years of fine art education include the Fine Art School, the Easel Painting and Drawing course at the Academy of Art, and the university degree of the professional fine art teacher.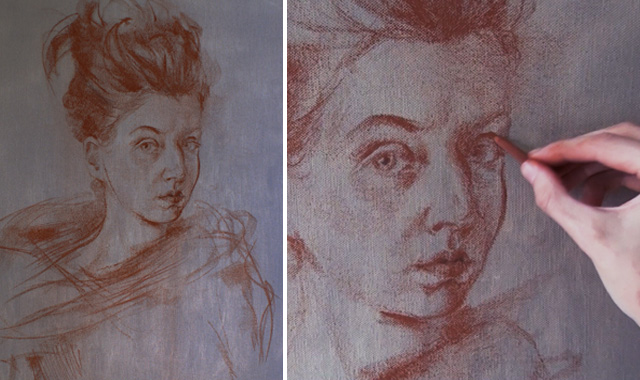 For several years after graduation Vladimir was doing more than 300 oil paintings and watercolours a year and organising around 12 personal exhibitions annually in Europe and North America. His artworks found their home in collections in the USA, Canada, UK, Finland, Holland, Germany, Poland, France, Spain, and many other countries.
He is also proficient in design and marketing and helped to promote many well-known brands and celebrities. He is the author of many internationally published books on subjects of fine art and fine art marketing.
Natalie and Vladimir give efficient support for their fine art students around the globe and are always happy to help with any fine art related questions you may have.
If you want to learn oil painting and drawing, make sure that you have very professional fine art teachers who are fine artists themselves. The Web Art Academy is a great resource for traditional oil painting and drawing education. If you are looking to improve your painting and drawing skills, join the Club and benefit by learning from professional art teachers and fine artists.